Weekend roundup 10th/11th September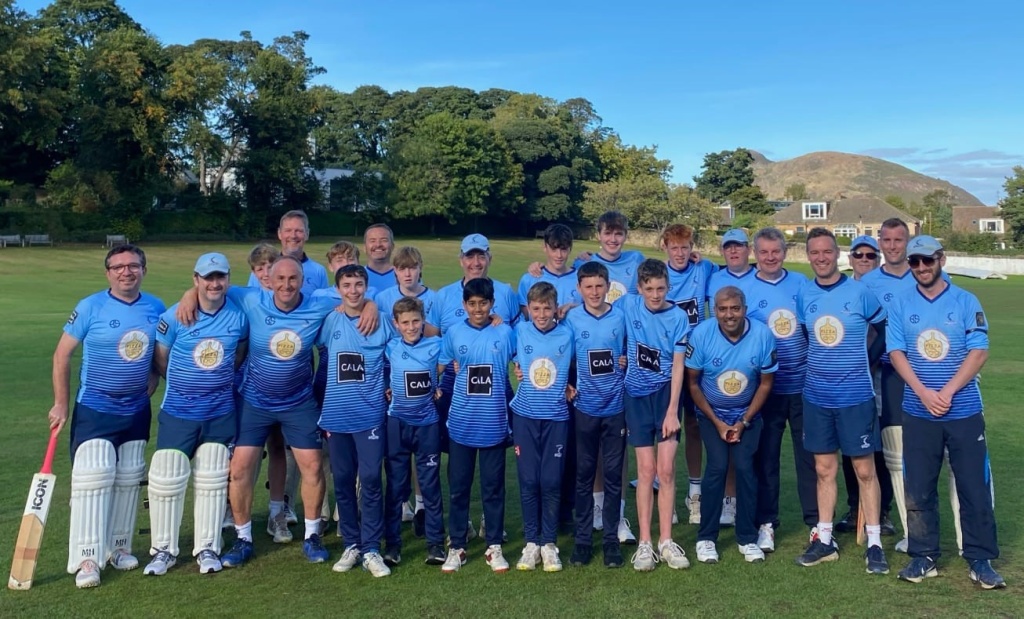 The season wasn't quite over as the inaugural Players v Parents hardball match was played on Saturday.   Before the game a minutes silence was observed to mark the sad passing of Queen Elizabeth II.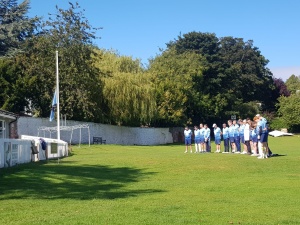 The Players batted first and scored 212 for 8 from their 40 overs.  Captain Ben Stronach led the way with the bat with 50ret and there were also useful contributions from Dougie Firth (32*), Robbie Murray (33*) & Oli Stones (23).  The Parents lost skipper Keith Murray early but fellow opener Iain Hathorn retired on 30.  Edward Stronach also retired and with Jon Foley (32) and Euan Murray (26) scoring well the Players total was in sight.  Unfortunately for the Parents they ran out of batters and were bowled out for 199 in the 39th over to give the Players a well deserved victory.
On Sunday the Women's 2nd XI played a T20 friendly away at Perth Doo'cot.  The home side batted first and were restricted to 58 for 6 from their 20 overs.  Leading the way with the ball was Ajitha with 2 for 8 and skipper Sarah with 2 for 11.  In reply a 46 run partnership between Sarah & Amelia saw Carlton home.
Also on Sunday there was  a Lads & Dads friendly against Peebles at Grange Loan.  The Carlton XI batted first and a strong showing from the Gill household saw sons John (28*) & Pete (27*) and dad & skipper Brian (27*) all retire to help the home side post 165 for 5 from their 30 overs.   In reply Peebles made 120 for 8 from their overs as the curtain came down on the 2022 season at Grange Loan just as the rain started to fall.