Carlton Cricket Club is one of Scotland's leading and most successful cricket clubs – with Senior, Women's and Junior teams playing every week throughout the season at the highest levels in Scottish cricket.   Carlton's home ground is the picturesque Grange Loan which is in the heart of the Marchmont community and is regarded as one of the best grounds in the country.
There is a thriving membership of ​over 500 (including 250 junior members) and outside the serious competitive side of the Club, there are a large number of social occasions which members, families and friends attend in great numbers.  There is a membership at Carlton with is proud and supportive of the Club.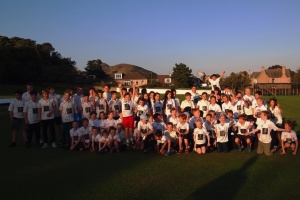 As regular national trophy winner, Carlton commands a healthy slice of the national press coverage – in both printed and on line media.  The Club's relationship with local sports reporters helps to ensure coverage makes mention of key sponsors and commercial partners wherever possible.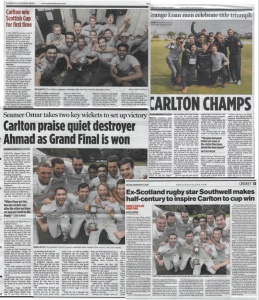 Income from sponsorship and advertising is an important element in the funding of our coaching programme throughout the year.  There is an estimated 12,000 active cricketers of all ages in Scotland and the profile of the sport is higher than ever in this country – due to the popularity of Twenty20 game, England's success in the World Cup and of course Scotland's famous victory over England in Edinburgh in 2018.  Women's cricket is one of the fastest growing sports and there are more children playing cricket in Edinburgh than ever before and this is due to increase with new initiatives to get cricket out to more schools and to younger age groups.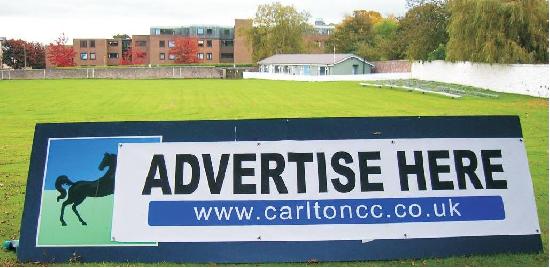 As one of the leading club's in Scottish cricket, Carlton's keen to attract commercial partners to share in it's success and to help fund ambitious projects which are vital to the future development of the club and our young players.
Grange Loan provides prestigious marketing opportunities.  As well as being an ideal venue for hospitality events due to close proximity to the city centre, there are many opportunities for ground advertising which remains in place during the cricket season and is prominently displayed to club members, visiting spectators and players, as well as as parents of Carlton's many junior players and their opposition.
Carlton has a very active social media platform with over 2,000 followers on Twitter and has recently launched an Instagram account.  The website is updated regularly and is a key source of information about the club.
There are a number of opportunities available:
Senior club sponsorship, which includes sponsorship of team kit
First team sponsorship
Women's team sponsorship
Junior section sponsorship
Boundary Advertising
Kit sponsorship
"Performance of the Month" sponsorship
Match Sponsorship
Website Advertising
Sponsorship of Carlton's Fantasy Cricket League
Social Event Sponsorship
and many many other options.
**** Exciting news *****
Home matches at Grange Loan will now be shown live on our You Tube channel.  This is a fantastic opportunity to increase the visibility of a sponsor's name to a new audience – on players' kit, on boards around the ground or as the main sponsor's name permanently on the screen.
To enquire about any of these areas, or to discuss any other ideas, please email Kerry at sponsorship@carltoncc.co.uk