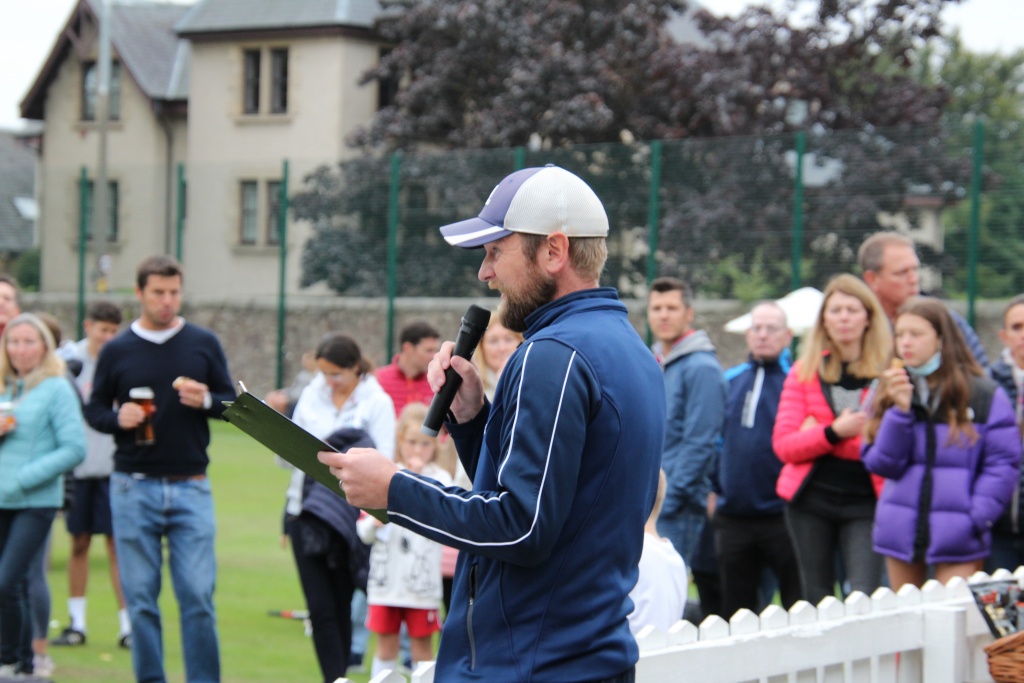 Jimmy Jappy was a stalwart of Carlton who was first elected to Council in 1947. He held virtually every office of the club at some point over the next 33 years and worked tirelessly around the Club.
Jimmy spent his working life at a sweet factory on Causewayside, but seemed to do more work at Grange Loan than for his employer.  He could be found preparing wickets, tidying-up, umpiring, serving on the club's council and carrying out a myriad of often unseen, unsung tasks –  the sort that keep every cricket club going.
It was fitting, if distressing, that Jimmy, who was Honorary President at the time, passed away at the club's annual dinner in 1980.  It was decided to present an award in his honour, recognising those individuals who, like Jimmy, make an outstanding contribution to the club.
An individual can only win the Trophy once.
| 2022 | Amelia Beattie | Junior Committee and Fixture Secretary |
| --- | --- | --- |
| 2021 | Steven Gilmour | Club Captain and Club Coach |
| 2020 | Carlton C.C. | General response by members to the Covid-19 pandemic |
| 2019 | Kerry Simpson | Junior Convenor |
| 2018 | Fraser Watts | Club captain and development coach |
| 2017 | Shaun Barrett | 5th XI captain |
| 2016 | Bob Irvine | 4th XI captain, team organisation, groundwork & fundraising |
| 2015 | Kirstin Everett | Junior social convener |
| 2014 | Brad McKay | Club treasurer & 2nd XI captain |
| 2013 | Eric Edwards | Girls' cricket |
| 2012 | John Boyd | Junior Convener & website |
| 2011 | Alan Murray | Youth development in senior cricket |
| 2010 | Martin Flynn | Club Secretary & umpire |
| 2009 | Alistair Duncan | Junior Coaching |
| 2008 | Lynne Forrester | Club & Scotland scorer |
| 2007 | Sharon Murray | Treasurer |
| 2006 | Brent Lockie | 2nd XI captain |
| 2005 | Cedric English | Club captain |
| 2004 | Jean Crabbie | Benefactor |
| 2003 | G Reid | Groundwork |
| 2002 | Don & Mrs Nan Barwick | General assistance and tea-lady |
| 2001 | Martin Robertson | Fixture Secretary |
| 2000 | Gavin Scott | Junior Convener |
| 1999 | Ann McConnell | House & Bar Convener |
| 1998 | Chris Paul | Club scorer, treasurer & groundwork |
| 1997 | Dr I Baxter | Membership Secretary & Junior Coaching |
| 1996 | Richard Bannerman | Club Secretary |
| 1995 | Andy Macpherson | Club Captain |
| 1994 | David Watts | Junior Convener |
| 1993 | C G A Batten | Committee & Groundwork |
| 1992 | Miss M Wilson | Tea Lady |
| 1991 | Alun Davies | Club President, Captain & groundwork |
| 1990 | Peter Nettleton | Junior Coaching |
| 1989 | Hugh Parker | Club Captain & groundwork |
| 1988 | Margaret Masterton | Benefactor |
| 1987 | R F Salomon | Groundwork |
| 1986 | A P Crerar | House & Bar Convener |
| 1985 | David Raistrick | Treasurer |
| 1984 | Alasdair McLeod | Bar Convener & Groundwork |
| 1983 | Russell Weir | 2nd XI Captain |
| 1982 | Brian Forrester | General assistance |
| 1981 | Richard Swan | Club & Scotland Captain, and Groundwork |