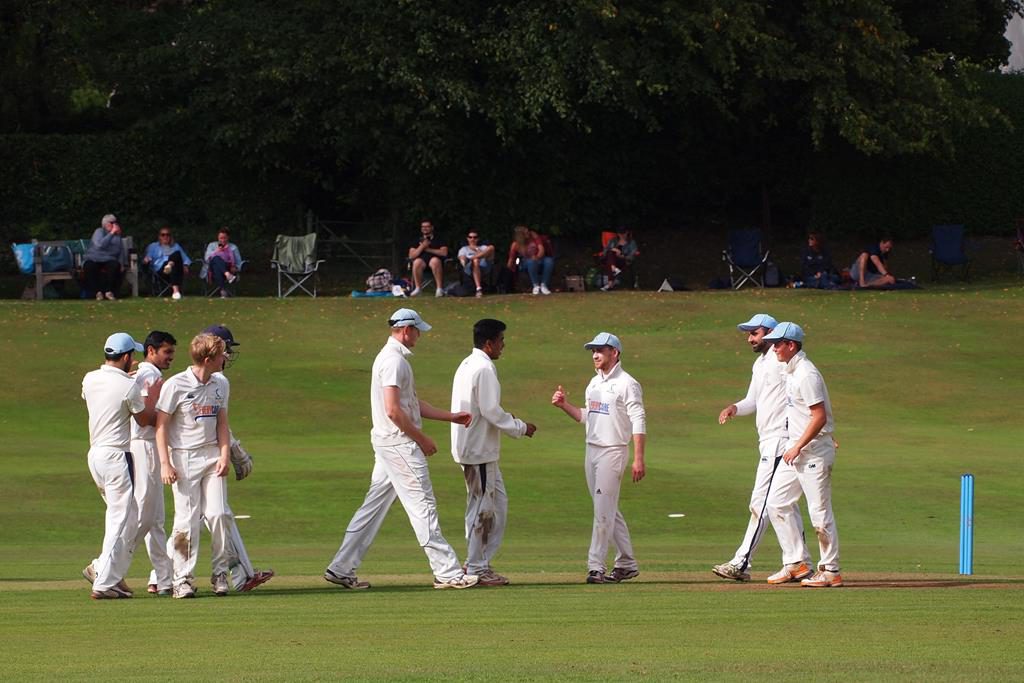 The ground at Grange Loan is a beautiful haven in the centre of the Grange area. Rather than a flat, featureless outfield, Carlton's ground has its own unique features.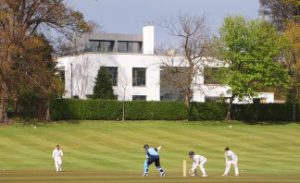 First of all, the wickets play east-west, rather than the usual north-south, allowing spinners the option of the late-evening 'sun-ball' from the pavilion end. Square of the wicket to the north there is a pronounced upward slope. This provides an ideal vantage point for spectators, but makes fielding (particularly catches) a challenge for even the best fielders.
The ground is enclosed by old stone walls and surrounded by many large trees, one of which is. reputed to be one of the oldest in Edinburgh. Outwith the ground, between the large trees are spectacular views of Arthur's Seat to the east, and to the south, Blackford Hill. Three of Edinburgh's finest houses, set in landscaped gardens, flank the ground to the north.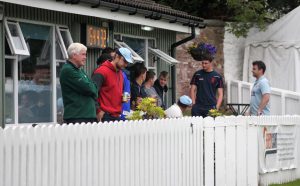 The pavilion is also the home of the Inside Out Personal Training & Coaching business – a partnership between the club and the fitness business that brings vital income to the club. With a newly refurbished pavilion in place, the club and Inside Out look forward to a successful relationship that will thrive for years to come.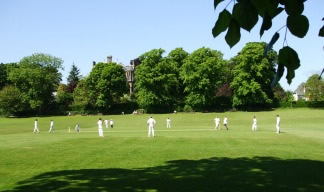 The club takes great care in the upkeep of the ground and recently planted new trees in conjunction with the Grange Association. The club's membership includes a significant proportion of local, non-playing members who support the club in many ways, come along to watch cricket matches and enjoy the pleasant surroundings. Many of these members also use the ground to exercise their dogs, responsibly of course!