The Arrow – forty first edition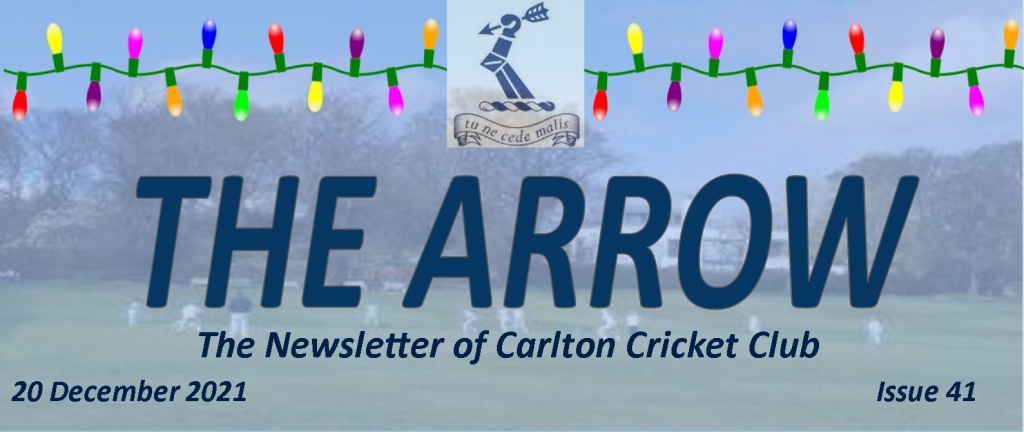 This month sees a bumper festive edition of "The Arrow"; painstakingly compiled by Fantasy Bob.  In this issue there is a report from Ally Evans on his experiences with Scotland at the recent T20 World Cup.  There is also a postcard from Down Under from first XI keeper Tom Simpson; more details are released about the club's first foray into Europe in the new year; a Santa-themed picture quiz; a Christmas Carol for cricketers and much, much more.
Download "The Arrow" here.