Final match of 2021 comes down to the wire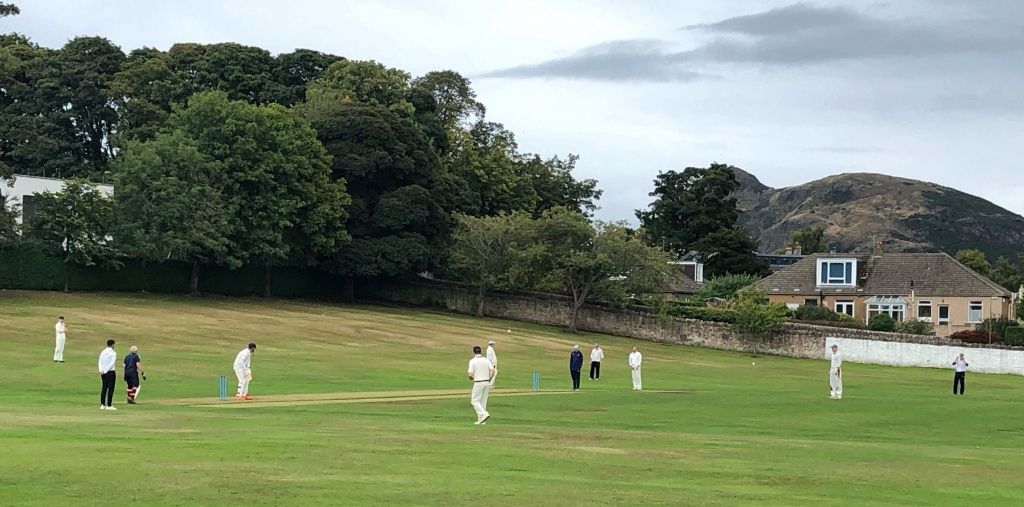 Readers of these pages may in recent times have noted a radical decline in references to the great Austrian symphonist Gustav Mahler. Where once there was extended, but ultimately unresolved, speculation into the bowling action of the maestro, speculation being all that was possible since concrete evidence in support of the contention that he was first to develop the doosra has proved disappointingly hard to find, recently there has been silence.
This may therefore have been behind the decision of Carlton's programming committee to arrange for the last outing of the season to coincide with the 113th anniversary of the first performance of Mahler's Seventh Symphony on 19 September 1908. That performance took place in Prague, under the conductorship of the composer himself. Whether the audience on that occasion contained any woodcutters, foresters, arborealist (or any from any other tree related professions) is also a matter of speculation. The evidence may be scanty on that issue, but since fixtures between Carlton and Woodcutters CC go back many years – not to 1908 but near enough – there seems to have been enough justification for the committee to have invited the Woodcutters CC to mark the occasion by participating in a 30 over friendly. This programming would present the cricket lover with a difficult choice – for Scotland were also scheduled to play Zimbabwe in the deciding contest of their 3 match series. Noting that no reference to Mahler had been made in Cricket Scotland's associated publicity, there seemed only one rational choice. So it was that the crowds flocked to Grange Loan.
As most cricketers will know, Mahler 7 is frequently described as a journey from darkness to light. So it was yesterday as the heavy clouds looming over Grange Loan at the start of proceedings gave way to clear skies bathing the ground in bright, late summer sunshine as the match concluded.
There is no certainty as to whether a toss took place; skipper Al Murray was tight lipped on the issue. However by one means or another it was determined that Carlton would bat first as play got underway in gloomy conditions. Richardson and Beattie led off. Adam started confidently but gave the umpire little to think about when he was struck plumb LBW. David Simpson was unfortunately run out as a fielder scooped the ball from behind him to leave David stranded trying to return to safety. 13-2 and the crowd began to understand the darkness at the start of Mahler 7. Gavin and John settled things down a bit until Gavin slapped a full toss too near mid-on. Speculation that Gavin is in pursuit of an increase in his pocket money giving Al a relatively easy challenge in the father-son duel for more runs on the day is unworthy. John was proceeding nicely, the late cut had proved profitable but it was also his undoing and he fell to a miracle catch at wide/deep/not quite/slip from the same shot. John's well made 31 proved to be Carlton's top score. Al and Stuart Dawson pushed things on until Al, having passed Gavin's score, was bowled. The crowd murmured in excitement as Fantasy Bob strode to the middle. Why is unclear. Stu was going well but was bowled on 24. Euan ran himself out, Fantasy Bob played three times at Marlow's slower ball, missing each time to be bowled. Joe Ward and David Rowland successfully played out the last overs to leave Carlton on 130-8.
As the skies brightened, Woodcutters openers faced Robert Rowlands steaming in up the hill. A wicket in his first over was followed soon after by success for Euan Murray and another three for Robert – taking the middle stump out of the ground and benefiting from an excellent one handed snaffle down the leg side from Adam and a smart catch at point from Gavin. Robert ended with 4-23 off his 5 overs. The crowd gasped when Fantasy Bob was ordered to bowl down the hill with the wind. Their collective memories could not recall this ever happening. Surely it would lead to disaster. But his first ball eluded the batsman to hit middle and off and things didn't look great for Woodcutters at 52-6. But Marlow had come to the wicket and set about with some purpose and resolve. There may be speculation that fortune shone on him because his name was the nearest on either team sheet to Mahler. But that would not acknowledge a fine innings. Wickets fell at the other end with Joe, Stu and David Rowlands all grabbing one. The ninth wicket fell on 87 and Carlton looked poised for victory but Marlow 61* farmed the strike and supported by resolute defence by Corkery 0* over a number of overs inched the Woodcutters towards the finishing line. A spanking hit to the Lover's Loan boundary secured victory in the penultimate over.
Both Carlton and Scotland were left with much to reflect on the afternoon – for each an apparently winning position had been undone by the resolution of one batter. It confirmed the bittersweet not only of cricket but also of Mahler 7. A fitting tribute to its first performance.
Well done Woodcutters on a most enjoyable outing. And thanks to Alasdair as always for providing an excellent playing surface this late in the season.
FB