Fives fail to stop the cavalry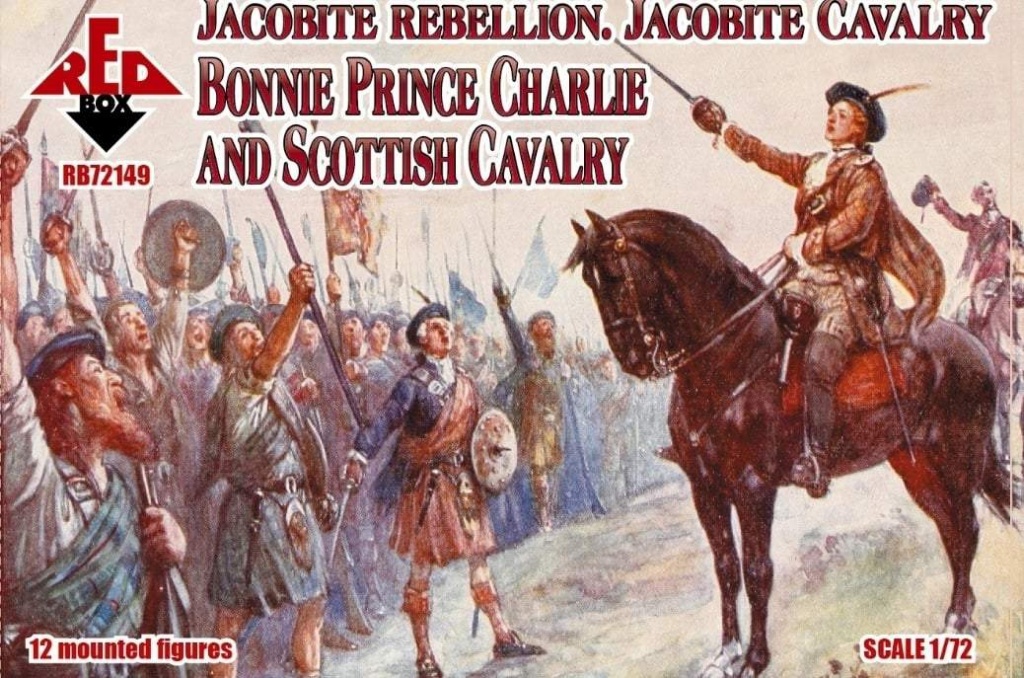 The Famous Fives assembled for their first league match in almost two years against Edinburgh South 2s at Cavalry Park, Duddingston on Saturday 22 May. The park gets its name from a detachment of Bonnie Prince Charlie's cavalry that camped there on the night before the battle of Prestopans in 1745, a famous victory for the Jacobites. The Fives were hoping for a similar victory, although they were aware that Ed South were a much stronger outfit than last year with several players dropping down from their 1s. The Fives had their usual mixture of youth and experience, with six juniors including four 12 year olds, and five seniors whose combined ages exceeded 250.
The outfield was long and damp after a lot of rain over the previous few days, not ideal for heavy cavalry, and the bouncy Arti looked somewhat challenging, so the skipper had no qualms about asking Ed South to bat when he unexpectedly won the toss. Kyle and Robert opened the bowling and both soon had early breakthroughs, leaving the visitors 10 for 2. However, a solid partnership developed between Ed South bats Reddish and Reddy, which pushed the score on to 55 for 2. The skipper posted an umbrella field for Oli who duly induced errors from both bats, well caught at point and backward point by Robbie and Lewis. Euan meanwhile ran in hard at the other end without much luck. Lewis then came on and bowled a tidy spell of off spin and was rewarded when Paul Bailey took a great catch off a powerful drive to mid on. Robbie bowled a couple of tight overs too (2-1-2-0). Kyle then retuned in a fine second spell and clean bowled two batters to finish (8-2-20-3). Robert picked up another (7-0-40-2) and at this stage Ed South were in danger of being bundled out for less than 100. However from 98 for 8, some big hitting pushed the score on. Oli came back, but couldn't make another breakthrough (8-1-27-2), but a sharp run out from James behind the stumps had Ed South nine down. Euan was then unlucky to have a tough chance dropped on the boundary (6-0-30-0) and it was left to Lewis to remove the number 11 with a lovely ball that clipped the top of off stump (6.2-1-10-2). Ed South were all out for 136 in the 38th over, a total that looked achievable, but maybe a few more than the Fives would have liked.
After putting on the nose bag at tea, which included pakora, spicy pasta and other local delicacies, the Fives set about their chase. Veterans Keith and Martin opened the batting looking to build on their solid pre-season partnerships. However, disaster struck in the 4th over when Martin was caught at mid wicket trying to pull a short ball and had to depart (M Robertson 2). James then came out and looked to knuckle down against some very accurate Ed South bowling. He hit a nice boundary, but was bowled next ball (J Stronach 8). Robbie then briefly joined his father in the middle, but was out giving a sharp catch trying to late cut a ball behind square (R Murray 0). Keith was joined by John at 21 for 3 and there was clearly work to be done. Both batters defended obdurately, but runs were very hard to come by due to the very accurate bowling and sluggish outfield. At drinks the Fives were only on 35 for 3 and a cavalry charge was going to be needed to get close to the visitors' total.
After drinks John decided he had to get on with it, but in doing so could only lob a catch to mid on (J Beattie 8). Lewis then joined Keith and hit a lovely four off his legs second ball. Ed South then introduced the leg spin of Kas Bhatnagar and he immediately had an impact, removing the skipper who played an injudicious cut, off a ball that turned and bounced sharply, to feather a catch to the keeper (K Murray 18). Kas then got on a roll and picked up the wickets of Lewis (L King 6) and Euan (E Murray 0) both caught in the covers. This brought Paul to the crease who deployed some most unorthodox tactics to try and counter the dangerous leggie, batting well out of his crease and moving around in an almost balletic manner as the bowler ran in. This worked for a while, until Kas pushed one through that clipped the top of leg stump behind Paul's legs (P Bailey 10). However, left hander Oli found the leg spinner much more to his liking and after carefully playing himself in, set about the bowling with aplomb. He played some super shots including three boundaries in a row and pushed the Fives' total on to over 70 for a first batting point. Kyle joined him and ran aggressively before popping up another catch (K Burgess 1). Robert joined Oli and they batted out the final overs securing a second batting point (O Stones 25*) (R Rowlands 0*), but the Fives' 92 off 40 overs was a long way short of the Ed South total, who cantered to victory.
Overall, the Fives bowled and fielded well against a good team who will be favourites to gain promotion this year. Both Kyle and Lewis bowled particularly well, and the other bowlers all stuck at it. The Ed South bowling attack was very disciplined and backed up well by their fielders, who took 7 catches in total. However, the senior batsman in particular will feel that they should have contributed more, although well done to Oli for his belligerent knock at the end.
Many thanks to Paul Stones for scoring and to Ed South for a really enjoyable game played in the best of spirit. It is always a pleasure to play them and we wish them well for the rest of the season.
Keith Murray