1s get back in the groove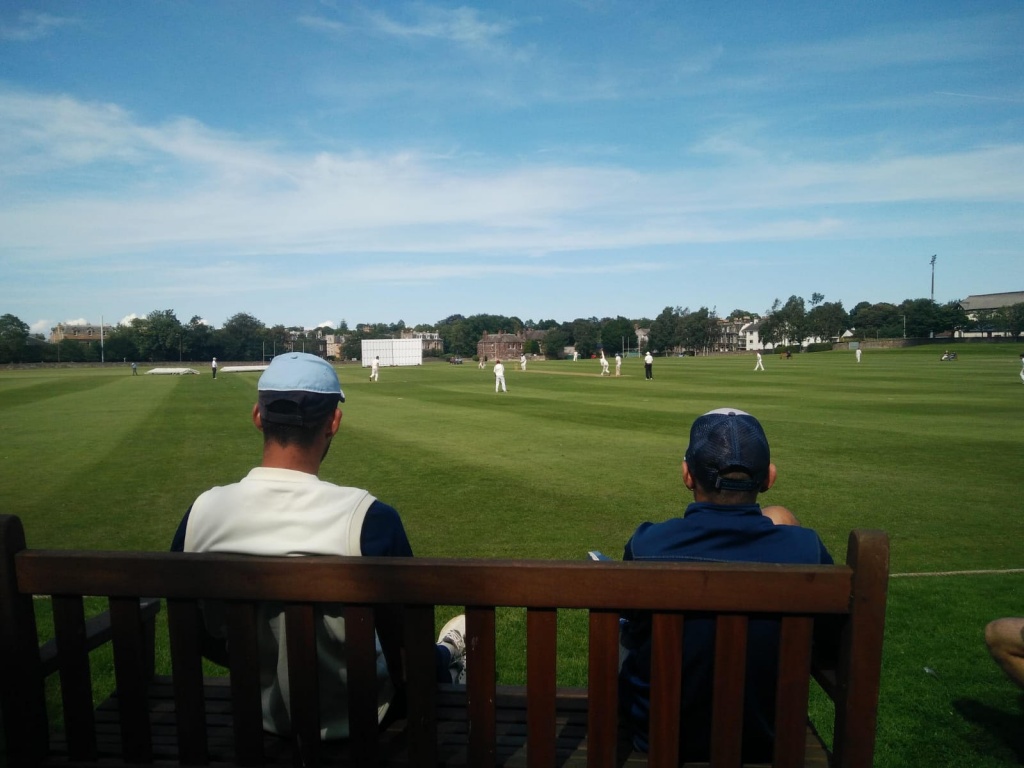 The Carlton 1's finally got a game after 3 weeks, playing Watsonians at Myreside. The team welcomed Pete GIll for his third attempt in playing his first game for the 1s and the return to 1s for Callum Everett. Carlton, lead by Cheeky, won the toss and elected to bat on a dry pitch. Carlton's day looked really promising with Arun hitting the first ball for a four. However both openers were soon in the shed with the score of 17 before 6 overs. Kyle (moved to number four) alongside Tom had a really good partnership; however, a mix up led Kyle to getting run out for a well made 27 leaving Carlton 88 for 3. This wicket was soon followed by Corne and Tom (caught behind by the diving Sarah Bryce for 41 runs) bringing the score to 113 for 5. Will Hardie and Ali Shah were at the crease and they were able to create another good partnership by rotating the strike and occasionally a four. Both contributed towards a 62 run partnership, before Will (37) tried to hit the ball out of the ground getting caught by the mid wicket fielder ten yards in off the rope. Ali Shah was the next to go after scoring a well made 41. The innings were left in the hands of Shiv and Cheeky to finish, leaving the team at 238 at the innings break.
Watsonians started their innings off really well, with Zach Place hitting a couple of boundaries. The team was 35 after 7 for no loss; however, Corne was able to pick up 3 wickets to stop the flow of runs, keeping them to 47 for 3. The captain, Hislop, and their pro, Siboto, had a good partnership of 58 runs before Arun was able to get the edge off Hislop after the drinks break. Sarah Bryce and Siboto were scoring runs at a very slow pace before Arun, once again, was able to get Bryce's wicket leaving the team at 150-5. It took an amazing catch by Corne to get the inform Siboto out, scoring a well made 56 runs. This left Razza and Shiv to clean up the tail, each getting two wickets. Watsonians ended up 200 all out, giving Carlton a win by 38 runs. A good all round performance from a young Calrton side, with everyone chipping in with runs and wickets. Carlton look forward to their next game at home against RH Corstorphine.
Shiv Gupta