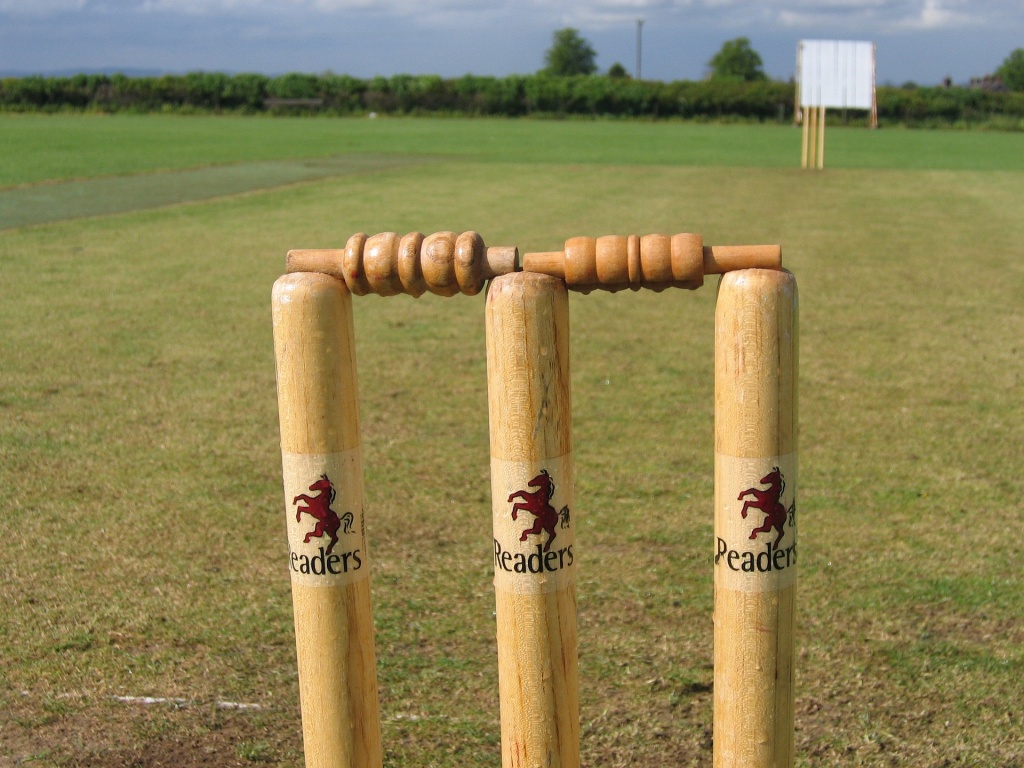 At the halfway point, the 3's were fifth in a tight league so, as we welcomed Boroughmuir to Peffermill, it was important we kept winning.
After seeing that 400 runs were scored here last week, Boroughmuir elected to bat first, however what followed was a very disciplined bowling performance.  It started with Ru and the return of Muzz Johnson who bowled both openers – 7/2.  The bowling remained tight as Cam, then Brad and Nick White gave nothing away.  Nick in particular beat the bat regularly and it seemed a travesty that he might go wicket less but he was rewarded off his last ball thanks to a fine catch from Muzz.  Boroughmuir had, despite all the playing and missing, reached 73/2 at that point and were about to hit out. However it was Brad that took the three key wickets removing the captain LBW and the top scorer Tanveer thanks to a super slip catch by George.  With the middle order exposed, Mo picked up two wickets and Ru (3/20) and Muzz came back to clean up the tail – 123 all out.
Tea was superb, with tables groaning under the weight of the spread.  Top job.
Carlton resumed under darkening skies against some accurate bowling but Ben looked assured.  George was out at 22 which then triggered a collapse to 31/5 as some fine bowling blew away the top order.  Zaki and Nick steadied the ship with calm, watchful batting and putting away the bad ball.  The heavens opened briefly and we sheltered under the bus stop.  On resumption, the ball quickly got wet which worked in our favour.  Both batsmen survived the successful bowling and took advantage of the change bowlers.  With more rain imminent and thunder and lightning all around, the scoring rate increased and the runs were knocked off without further loss – Nick 45, Zaki 41 – well batted lads, top performance all around.
Brad McKay