Pumas & Leopards enjoy sunshine at Grange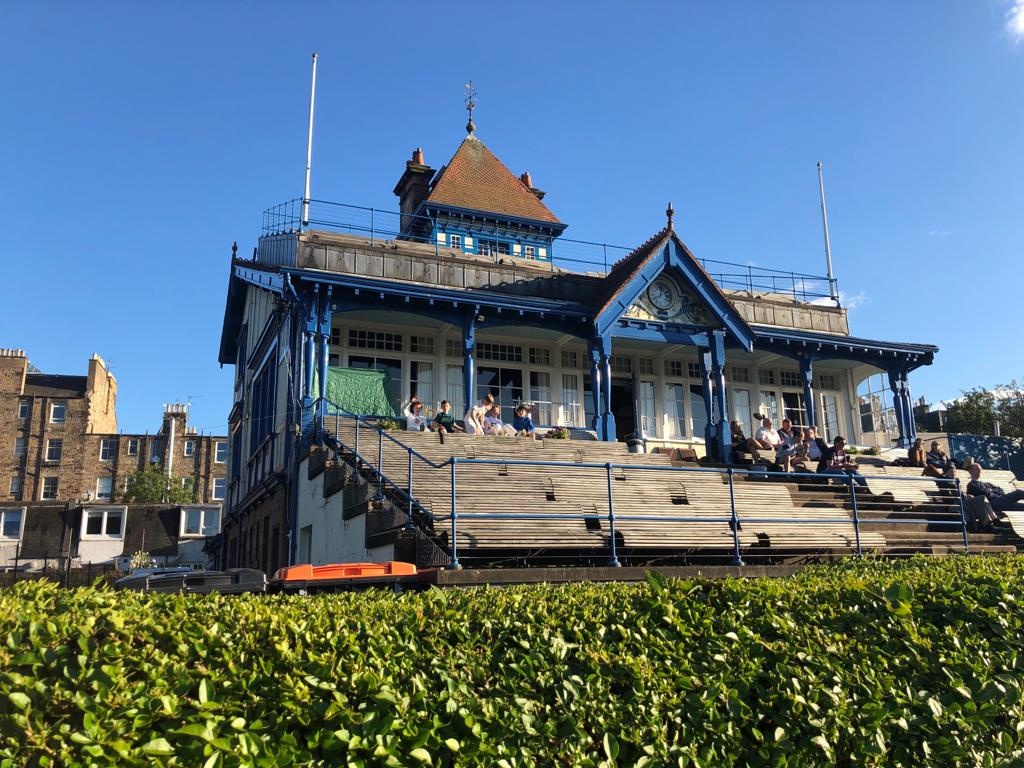 Grange Kwik Cricket Festival, 23 June 2019
Carlton Pumas had a mixed day in the Raeburn Place sunshine, recording a defeat, a tie and a win in three matches.
In the first game, a strong Grange III team batted first. Carlton bowled tightly, as shown by the fact that there were only 5 wides (but only two wickets) in the innings.  The best of the bowlers were Harrison and Magnus, and John took a good catch.  Although this seemed a reasonable target, the batters never really got going.  But James "Chris Gayle" S hit three excellent maximums and the others managed to keep the score moving so that when the last pair Ossian and Matthew went in only 10 were needed to win.  They made a very good effort with two 6s and a 4 but tight Grange bowling brought wickets as well and we fell just short.
The second game was against a Heriot's team containing at least two Carlton renegades.  Carlton batted first and Harrison and John made a good start with three 4s in the first over but then Heriot's best bowler produced a double-wicket maiden in the second over.  It was difficult to recover from that start and despite some stout boundary hits by the last pair Connor and Magnus, the Carlton total of 241 looked light.  But we bowled tightly with almost all the bowlers picking up wickets and Ossian producing an impressive maiden. In particular, Matthew showed great discipline, immediately after being hit for a 6, to produce the perfect delivery and take a wicket clean bowled. Everything went down to the last over with Heriot's needing 10 to win.  Connor kept his nerve even on the last ball with Heriot's only needing two – he restricted them to a single, resulting in a tie which was a fair result for both teams in a game played in the best spirit.
In the last game, a very young Penicuik team demonstrated the success of their All Stars programme.  But they were restricted by tight Carlton bowling to a total of 212, with wickets for Ruaidhri, Ossian, Matthew and John.  Although Carlton started slowly, the batting was confident and we managed not to give away too many wickets. Ruaidhri hit some impressive boundaries in the last two overs and we were too strong for Penicuik.
Carlton Pumas: John Gill, James Stronach, Connor Welsh, Harrison Fontenla, Ossian Hunt, Matthew Brown, Ruaidhri Vick, Magnus Hay and Alex Buckley.
Game 1: Grange III 257 defeated Carlton Pumas 246.
Game 2: Carlton Pumas 241 tied with Heriot's I 241.
Game 3: Penicuik 212 lost to Carlton Pumas 259.
Brian Gill
The Carlton Leopards were also in action and won all three of their games. They were Oli Stones, Freddie Charman, Hugo Caldwell, Benji Risi, Theo Griffin, Archie Smart, Tom Dwek andd Finlay Glass.