Weekend round up 8th/9th June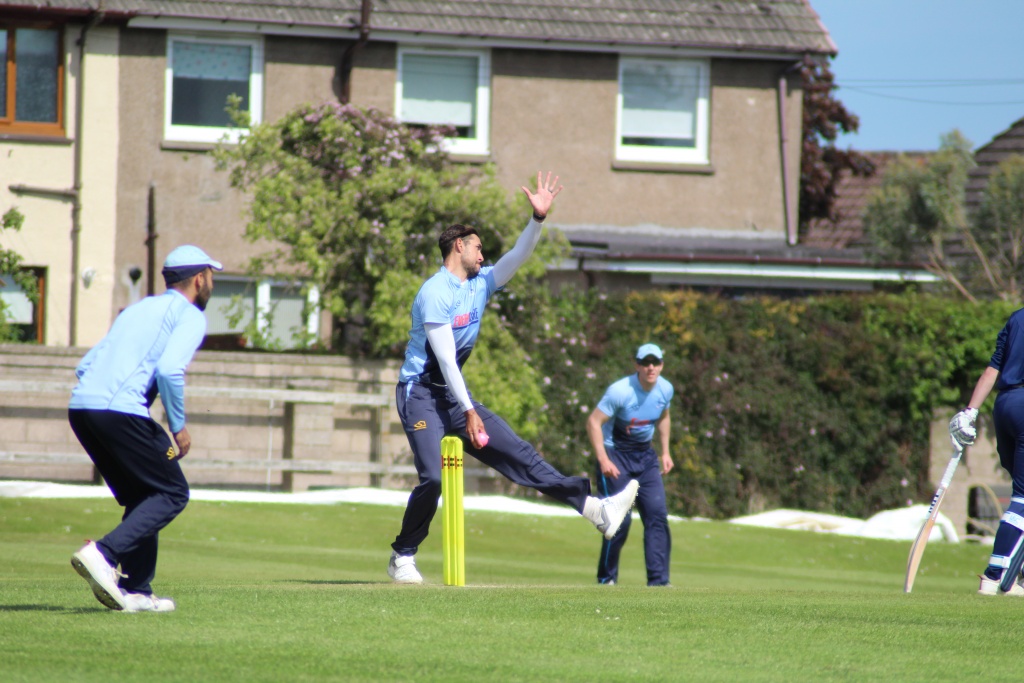 Another damp Saturday took its toll on most league games.  The 1st XI managed 4.1 overs at Barnton against RHC, although Corne Dry did pick up a wicket.  The 2nd XI didn't manage a single ball as heavy shower flooded the square at Grange Loan before the game could start.  The 4th & 5th XIs travelled to north to Fife where the forecast was marginally better.  Bob Irvine won his fifth toss in a row and duly inserted Dunfermline & Carnegie at McKane Park.  After 10 overs heavy rain forced the players off with the hosts on 20 for no loss.  Unfortunately conditions didn't improve and no more play was possible.
The 5s did complete their match at Falkland although not always in ideal conditions.  The home side were bowled out for 150 in the 37th over with Jack Atack picking up 4-27 and 3-13 for Max D'Ulisse.  In reply skipper Keith Murray made 69, but the 5s ultimately fell 4 runs short in a game that went down to the wire.
On Sunday the 1st XI travelled to Broughty Ferry to take on a weakened Forfarshire in the first round of the Scottish Cup.  Batting first Carlton built a decent base round Fraser Burnett's patient 48 but lost wickets trying to up the pace.  Their final total of 159 looked light but a fine bowling performance blasted the home side's top order out.  Three wickets for Shiv Gupta and one each for Dry & skipper Ali Evans left Forfarshire reeling at 30 for 5 after 16 overs. Adeel Raza then mopped up the remaining wickets in a remarkable spell to return figures of 5 for 4 as Carlton won by 111 runs.
The Women travelled to Inverleith to play Edinburgh South/Stewarts Melville in what turned out to be a high scoring affair.  The home side finished on 198 for 4 from their 30 overs.  In reply Heather Tait scored 101* but it was not quite enough as Carlton lost by 7 runs.
The 3rd XI hosted Drummond Trinity at Grange Loan and scored 181 for 7 with Zaki Yusaf (50); Eric Edwards (46) & Gregor McIntyre (33) in decent touch.  The visitors however chased down the total for the loss of just three wickets in the 32nd over.