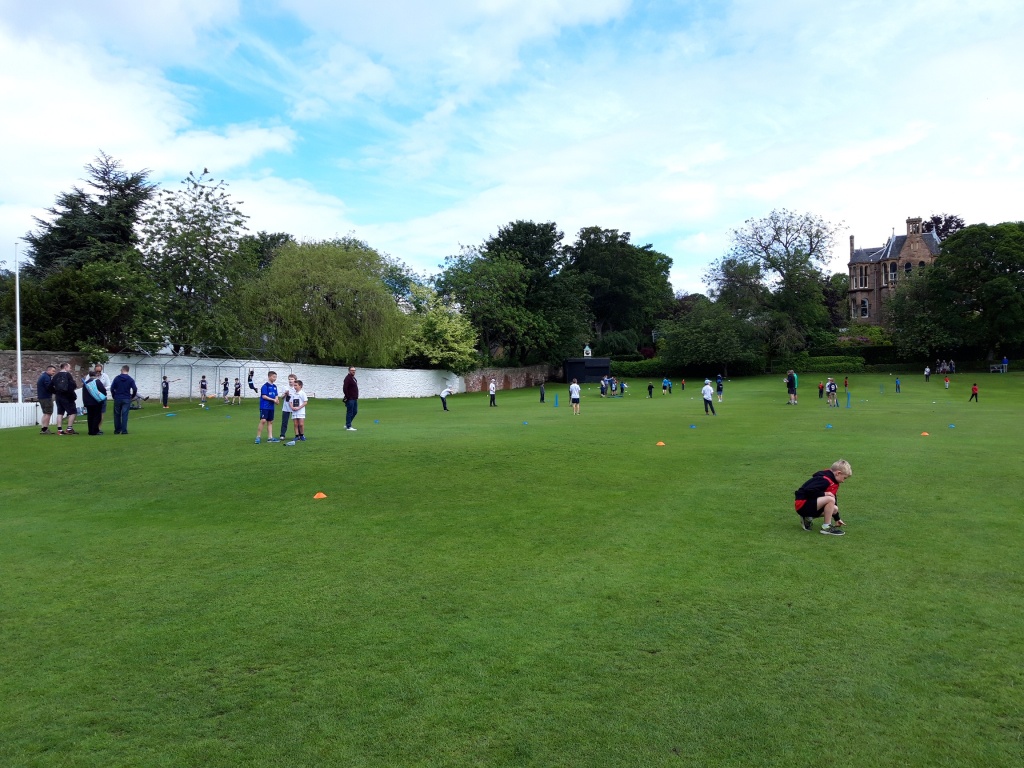 Sunday morning saw the Carlton u10 KwikCricket festival at Grange Loan where Carlton fielded 3 teams against 7 visiting teams. It was great to finally get some KwikCricket  after missing out in recent weeks.
The three Carlton teams registered 7 wins out of 8, with the keenly contested derby between the Carlton Panthers and Carlton Leopards ending in an equitable tied game. Many thanks to all the groundstaff, players, coaches and spectators and particular thanks to Martin Firth for organising the festival again, and the parents who helped serve much needed refreshments.
We also sent an U12 team to play Peebles in a softball friendly. We played two matches with honours ending up even between the visitors and hosts. Many thanks to our friends at Peebles for hosting us again.
Well done to all the players involved. There were many fantastic performances. Great to get four teams out too and to beat the weather.
Keith Murray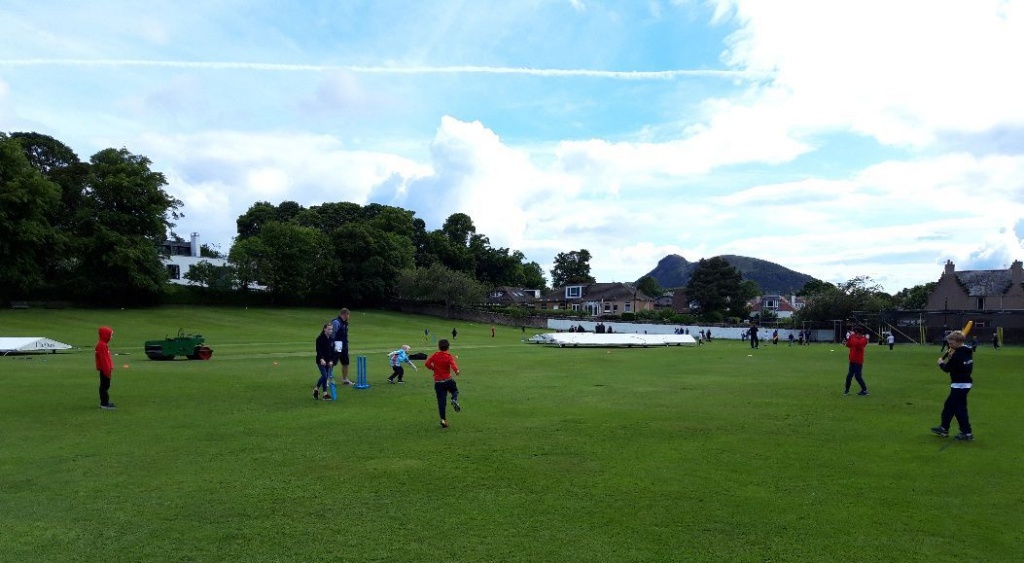 Match report from the Carlton Pumas
Carlton Pumas had a successful outing at Carlton's Kwik Cricket tournament on Sunday. The team was Finlay Thompson, John Gill, Freddie Charman, Mathew & Daniel Smith, Lewis Broster, Archie Stewart and Tom Hathorn.
They played 3 won 3. First up was a game against Heriot's were it was almost a derby match with many of the Pumas knowing everyone in the Heriot's team. Heriot's batted first with Freddie opening the bowling for the Pumas with a maiden and the next 3 overs only conceding a net 11 runs with a wicket for Daniel and a maiden for Lewis. Finlay, John, Matthew and Archie bowled the final four overs with Matthew and Archie each getting a wicket leaving Heriot's on 237 runs. All Carlton's players then contributed evenly to the run chase only losing 2 wickets and ending up on 252.
The next match was slightly delayed as East Lothian, in their first Kwik Cricket Tournament, were still to finish their first game. Carlton won the toss and batted first opening with Finlay and Tom who put on 30 for the first partnership scoring the first six, John and Freddie kept the scoring moving ahead to 246, Archie and Lewis batted well with a brotherly partnership between Matthew and Daniel running well and leaving the Puma's on 273 for the loss of only one wicket. East Lothian batted well but with some tight bowling and sharp fielding from the Pumas they were always behind the run chase ending up on 244 for the loss of only 2 wickets, a great effort.
The final game was against Watsonians, the Pumas lost the toss and were asked to bat, the skipper for the game John said that's what he would have chosen to do if he had won the toss. Freddie and Tom hit some great boundaries and ended their two overs with the score on 223. Archie and Lewis found it difficult to score against good bowling as did the brotherly partnership of Matthew and Daniel. Finlay and Tom managed to resume the scoring in the final two overs scoring 30 runs and pushing the score onto 263 for the loss of 3 wickets. Watsonians then came up against a Pumas side that were warmed up and raring to go, tight bowling with Finlay missing out on a Hat Trick by a coat of varnish, great fielding especially some sharp catches restricted Watsonians to 221 for the loss of 5 wickets.
The whole team played well supporting each other when batting and in the field, taking some great catches, bowling well and only losing 7 wickets across all three games. A big thank you must also go to Heriot's, East Lothian and Watsonians who played well and in the right spirit of the tournament.