U15s through to finals day of ECB Cup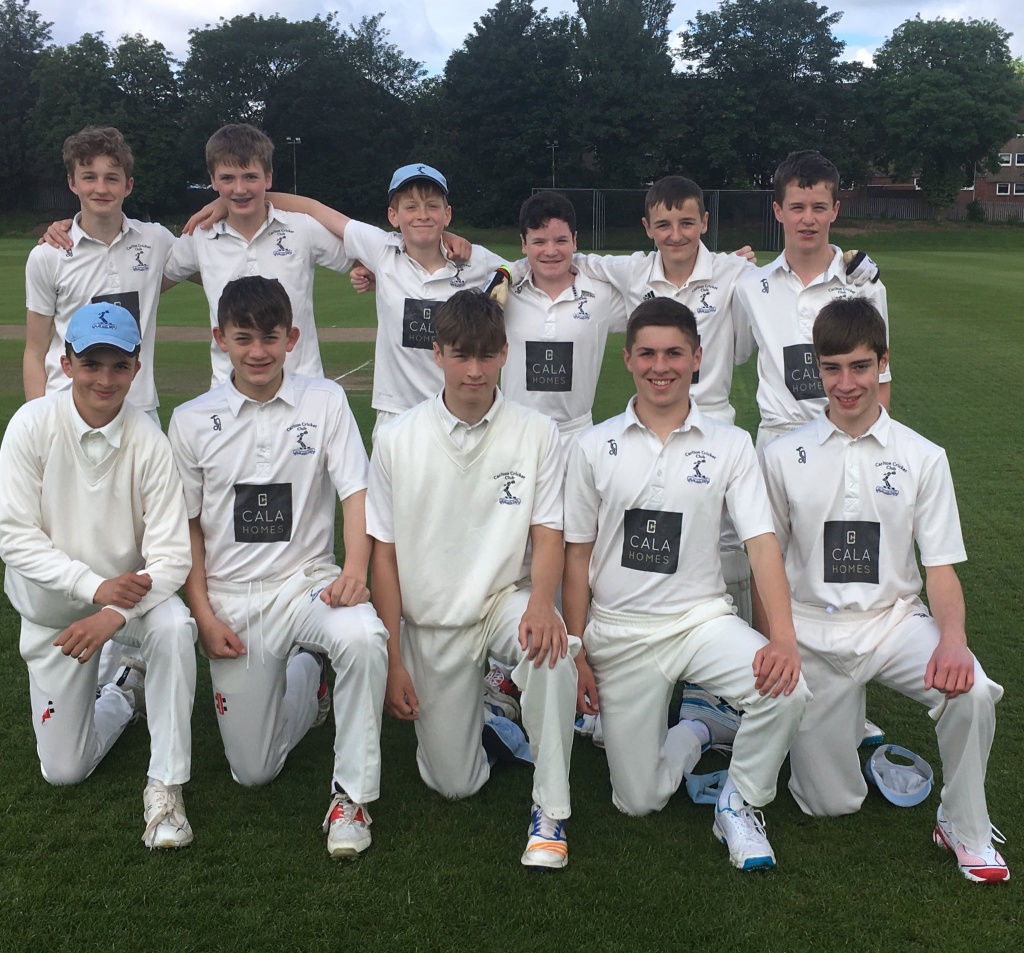 A strong looking U15 side travelled West on Sunday morning to play Glasgow Accies in the quarter final of the ECB Cup.  Skipper Ewan won the toss and had no hesitation in inserting the home side on the uncovered wicket.  Rua and Jamie opened the bowling and Jamie claimed the first wicket in the second over.  Rua joined the party in the third over bowling the other opener.  In the next over Jamie picked up another with a fine slip catch from the skipper.  Mark replaced Rua and induced a run out with smart work from Shaun.  Spin was then introduced at both ends with Charlie (3-5) and Euan (2-5) combining to cause havoc with the home side's lower order.  The final wicket fell to another run out as the final Glasgow Accies pair unwisely took on Matthew's arm going for a second run.  All out for 27 in the 12th over.
Rua and Gav began the reply but Rua mistimed one in the first over to chip a catch to cover. Ewan joined Gav and despite some adventurous running saw Carlton home in the 5th over.  The pair finished on 12* & 11* respectively to complete a fairly clinical performance against an opposition missing several key players.