Learning Curve For The Primary School Side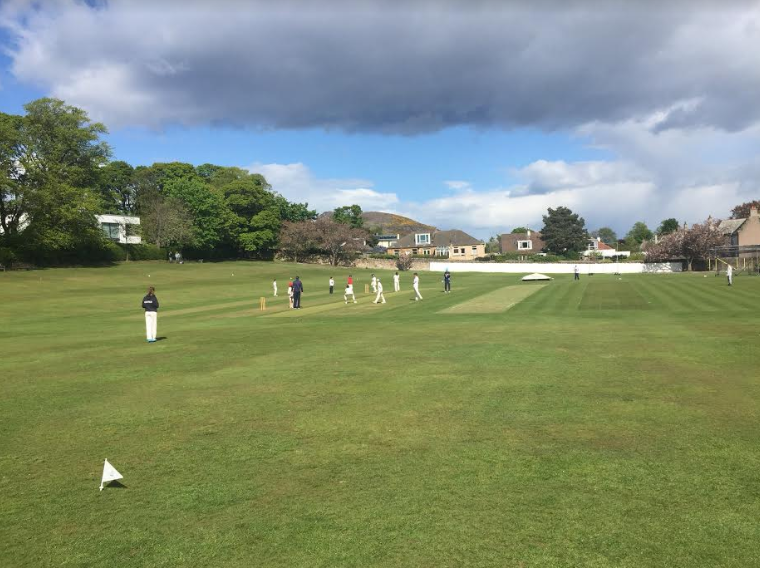 Carlton 42 all out lost to Loretto 111-5 by 69 runs
The Carlton Primary Team began their 2019 season against Loretto, at a sunny yet freezing Grange
Loan. The team was a mixture of experience and fresh faces, with five of the team playing their first hard
ball match. Nevertheless, the team were full of energy as they took the field after Loretto won the toss
and chose to bat.
Sergei and Caitlin opening the bowling, both bowling tight lines and unlucky that neither of them took a
wicket. They were replaced by skipper Sam and Saskia, the latter who took the first wicket, clean bowling the opening batsmen. Both were miserly, bowling a wicket to wicket line. However, the no. 2 and 3 Loretto batsman were resolute, and the bowling of Freddie, Max, Kieran or John was unable to end their partnership, with both retiring at 30.
With two new batters at the crease, Jamie and Liam managed to slow the scoring rate, with Liam
especially managing to find some swing. He got the second wicket, smartly caught by Max at cover.
Sam, Sergei and Saskia came back to bowl the final three overs: Sam and Sergei picked up a wicket
each, both bowled, while Saskia was incredibly unlucky not to pick up a second herself. Loretto finished
on 111, and a special mention should be made of Shourjo for his fielding on debut and Manu for his tidy
keeping behind the stumps.
Needing 112 to win, Max and Sam got the team off to a good start with 19 runs coming off the first four
overs, each batsmen hitting two boundaries each. However, the introduction of new bowlers led to four
wickets in two overs. First Max, who was unlucky to play on, and then Sergei clean bowled. Then, the
following over, Sam was bowled, followed by John two balls later. This left the score on 23-4 after 6 overs. Manu and Caitlin attempted to rebuild the innings, batting well together for a few overs, but were both bowled trying to keep up with the required run rate for 4 and 2 respectively.
Kieran and Shourjo batted sensibly together in their first match and ensured the Primary team would bat out most of their overs. After they fell, it was left to Jamie, Freddie and Liam to try to bat out the rest of the innings. However, the return of the strongest Loretto bowlers led to the final two wickets falling,
leaving Liam the not out batsman and the Loretto bowler with four wickets.
The Primary team finished on 42 all out in 17.3 overs, a good effort and unfortunate not to get closer to
their target. Overall it was an impressive first outing for the team, especially in their fielding and energy
throughout. All five debutants performed admirably, and there is lots of potential within the entire team for the rest of the season going forward. Thanks to Loretto for the game played in good spirit.
Angus Beattie