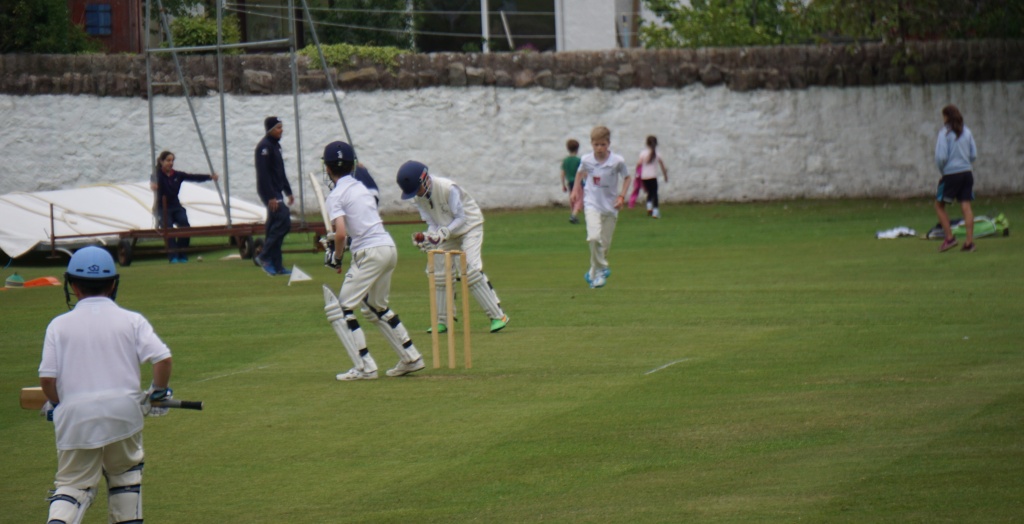 Using Grange Loan
Juniors and their parents are encouraged to make full use of Grange Loan. Those with a family membership are entitled to purchase a gate key for £10, which allows access to the ground at any time.  Contact juniormembers@carltoncc.co.uk if you would like a gate fob.
The nets are available for use outside formal training session times and juniors are encouraged to play here as much as possible to develop their game. This is at your own risk so please ensure that all children know how to keep themselves safe and are supervised where necessary.
The pavilion and bar are open on match days – every Saturday and most Sundays during the season – and all members are very welcome to come along. There are usually juniors playing in the nets.
Helmets
All Juniors (up to age 18) MUST wear a helmet when batting with a hardball. This applies in matches, in warm up practice and in the nets.
All Juniors (up to age 18) MUST wear a helmet when wicket-keeping, both in practice as well as in matches. (Depending on the experience level of the wicketkeeper, Junior Team Managers may vary this rule so that wicketkeepers wear helmets only when standing within 5m of the stumps.)
Carlton kit
All primary school age Carlton juniors receive a free junior sponsor branded polo shirt as part of their membership. These are personalised with the player's initials or nickname.
Older juniors purchase junior sponsor branded playing shirts through the club. All juniors should wear a junior sponsor branded top when playing in a competitive junior game for Carlton. Juniors playing in senior games can wear their junior playing top, or they may wish to purchase senior playing kit.
A full range of junior and senior Carlton Cricket Club Playing Kit and Leisurewear can be purchased via our club suppliers. Please see Clothing and Kit for more information.