The Arrow – forty eighth edition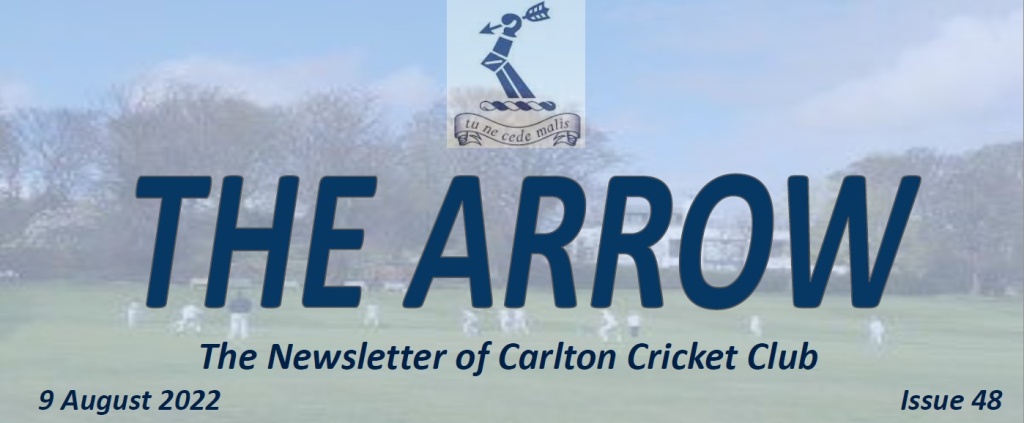 Fantasy Bob has been busy compiling another action packed edition of "The Arrow".  In this month's issue there is a report from the U13s expedition south of the border on their extended ECB cup run.  Also in this edition is the long and complicated history of games between Carlton and Stew Mel in their various guises – including a piece from Rob Thornton and a match report from Cheeky out of the archives.  In addition, Joe Griffin tells of the time he played against a rock superstar; Martin Firth reports on the Junior Sixes; Tom Simpson reviews the Primary School team's season and much, much more.
Download "The Arrow" here.