Weekend roundup – 21st/22nd August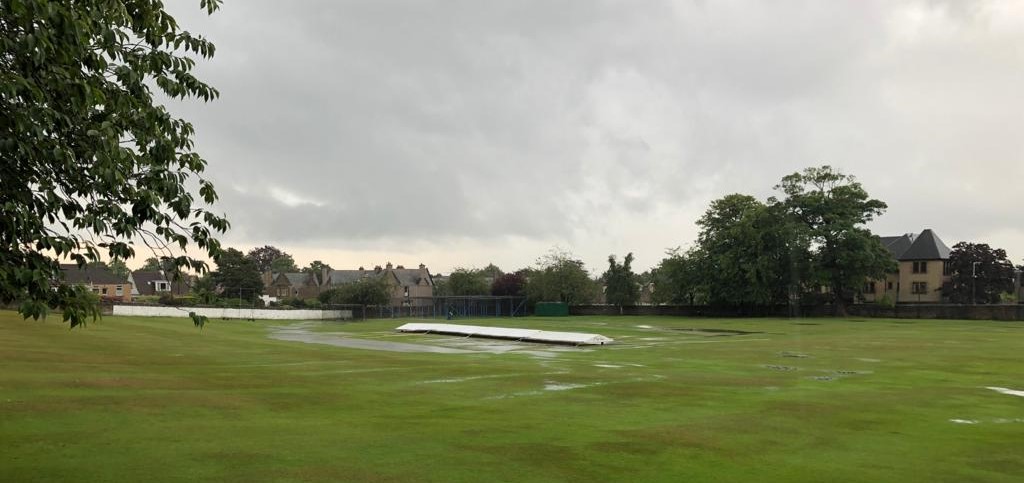 The Scottish summer had its say on the Saturday fixture list with all games falling foul of the weather.  The 1st XI travelled north to Meigle and hung about for a few hours as it seemed play might be possible.  Unfortunately more rain arrived at 3pm and the game was called off.  The 2nd XI were due to entertain Grange at Grange Loan; the 3rd XI were hosting Edinburgh Accies 2s at Cavalry Park 2 and the 5th XI were due to play Watsonians 4s at Craiglockhart but all 3 games were cancelled without a ball being bowled.
There was better luck on Sunday with the 4th XI welcoming Dunnikier 2s to Grange Loan.  With the rain clearing and the efforts of the groundstaff the match was able to go ahead with only a slightly delayed start.
Skipper Al Murray won the toss and invited the Fifers to bat first.  Isaac Foley and Fraser Kentish opened up and bowled tightly with Kentish picking up the first wicket in the 6th over with 17 on the board.  Robert Rowlands replaced Foley and struck immediately inducing a loose shot from the Dunnikier #3, safely pouched at mid-off by the skipper.  Euan Murray came on for Kentish and he too picked up an early wicket, bowling the opener behind his legs.  The introduction of Joe Ward to the attack just after drinks caused mayhem with 2 LBW decisions and a run out in his first over reducing the visitors to 57 for 6.  With Murray bowled out the skipper turned to Stu Dawson who claimed a wicket in his first over showing the benefits of bowling full & straight.  Ward then claimed 2 in 2, also rattling the woodwork but from a slightly different trajectory.  Dawson cleaned up the final wicket in his next over leaving Dunnikier bowled out for 71 in the 30th over.  Adam Richardson & Alex Fedenczuk opened up the reply but Richardson fell early – LBW to one that kept a bit low.  David Simpson joined Fedenczuk and the pair took the score to 38 before the opener was bowled for 17.  Mike Kennedy's stay at the crease was brief but Dawson (9*) and Simpson (27*) saw the 4s home in the 16th over for a 7 wicket win.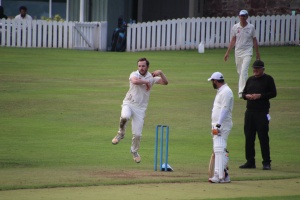 The only other game to survive the weather saw the 5th XI travel to Inch Park to play a friendly against Edinburgh South.  Skipper Joe Griffin lost the toss and Carlton were invited to bat first.  The 5s amassed 160 for 9 from their 40 overs.  Griffin top scored with 37 and there was also a useful contribution of 26 from Zaara Dancu.  In reply, South never really got going and were bowled out well short of the target.  There were 2 wickets each for Ferg Foley, Tomos Hunt & Aadi Khadse but they were upstaged by late call up Aaradhi Khadse who took 3 for 5.