Maurice J Murphy – Carlton Life Member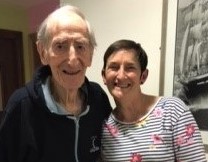 It is with sadness that the club reports the death of Carlton's oldest Life Member, Maurice J Murphy. Maurice passed away peacefully at the end of August, aged 96, in Kinsale, County Cork.
Maurice, a Chartered Accountant, served as club auditor for many years as well as a player. Carlton was always a special place for him, holding great memories of when he lived and worked in Edinburgh, and he often talked fondly about the times he spent at Grange Loan.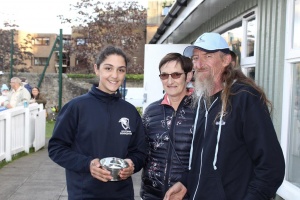 Only last year Maurice donated a lovely quaich as a new junior trophy for the "Maurice J Murphy Award for Significant Potential". It was special that his daughter Lynda and Malcolm, one of his two sons, were able to travel to attend last years Junior Award night and present the inaugural award to Zaara Dancu.
Maurice was very proud to wear the Carlton top that Lynda took back for him after her visit last year.
Our thoughts go out to his family at this tough time.