More indoor action for the Under 12s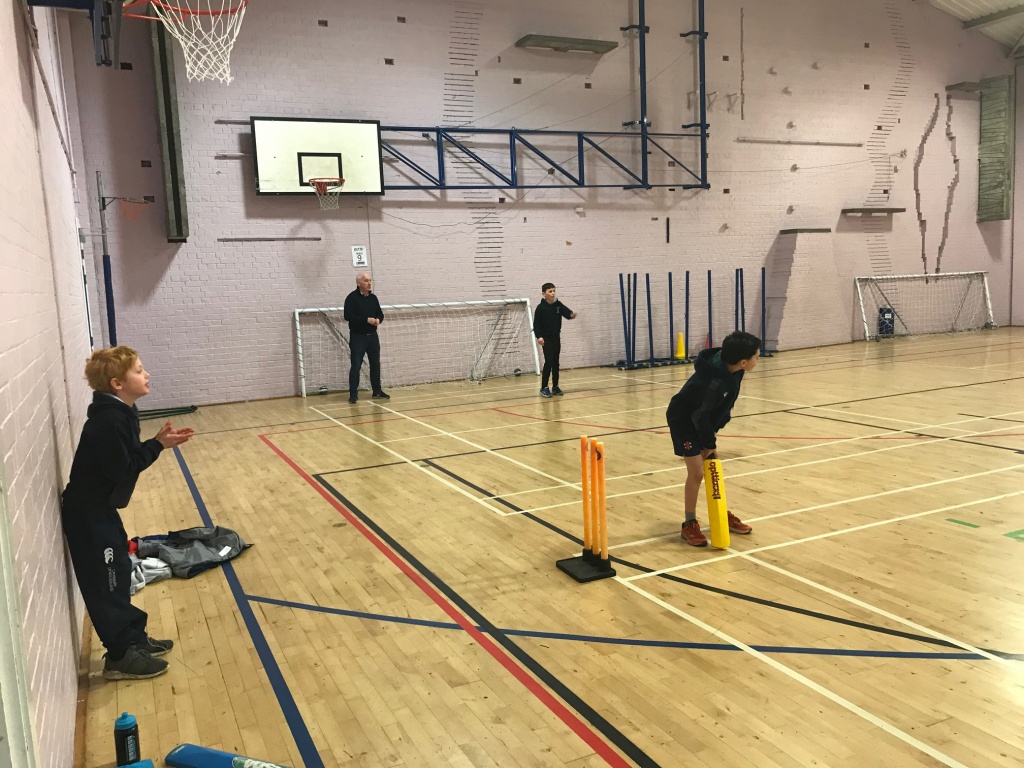 As a result of a late call-off by an illness-hit Penicuik CC, the second indoor league day required some rearrangement. Thankfully the usual Carlton legions had turned out in force and with the help of a spare Watsonian we were able to put together a second Carlton team to keep everyone playing for the whole time. The gap of almost six months since our last competitive fixtures showed – not just in the players' obvious delight to be playing cricket again, but also in the rustiness of some of the fielding and running between the wickets.
In the first match, Carlton 2A played Carlton 2B. Reassuringly, Carlton won. A tight low-scoring game went to the second last ball before ending 41-43. Unfortunately James S managed to disgrace himself by losing our only match ball in the rafters of the RHS gym hall, but Theo, Tom and Lewis all bowled particularly well.
In the second match, the Carlton main team defeated Watsonian 67-32 with our batting proving too strong. But for some crazy running between the wickets, the margin could have been even greater. Alex raised his game and played very well against his "other club" and Benji played some powerful shots.
In the last match, Stew Mel posted an impressive if agricultural 99. As is often the way the straightest bowlers seemed to be hit the most. The scoreboard pressure always seemed likely to prove to be too much, but we put in a great effort with everyone playing proper cricket shots, especially James D. A great final two overs by Egan and John brought the score back to respectability but Stew Mel deserved their 99-68.
All round, a fun afternoon and a very good start to the year.
Carlton players: Alex, Benji, Egan, James D, James S, John, Lewis, Theo, and Tom.