Under 12s kick off indoor league in style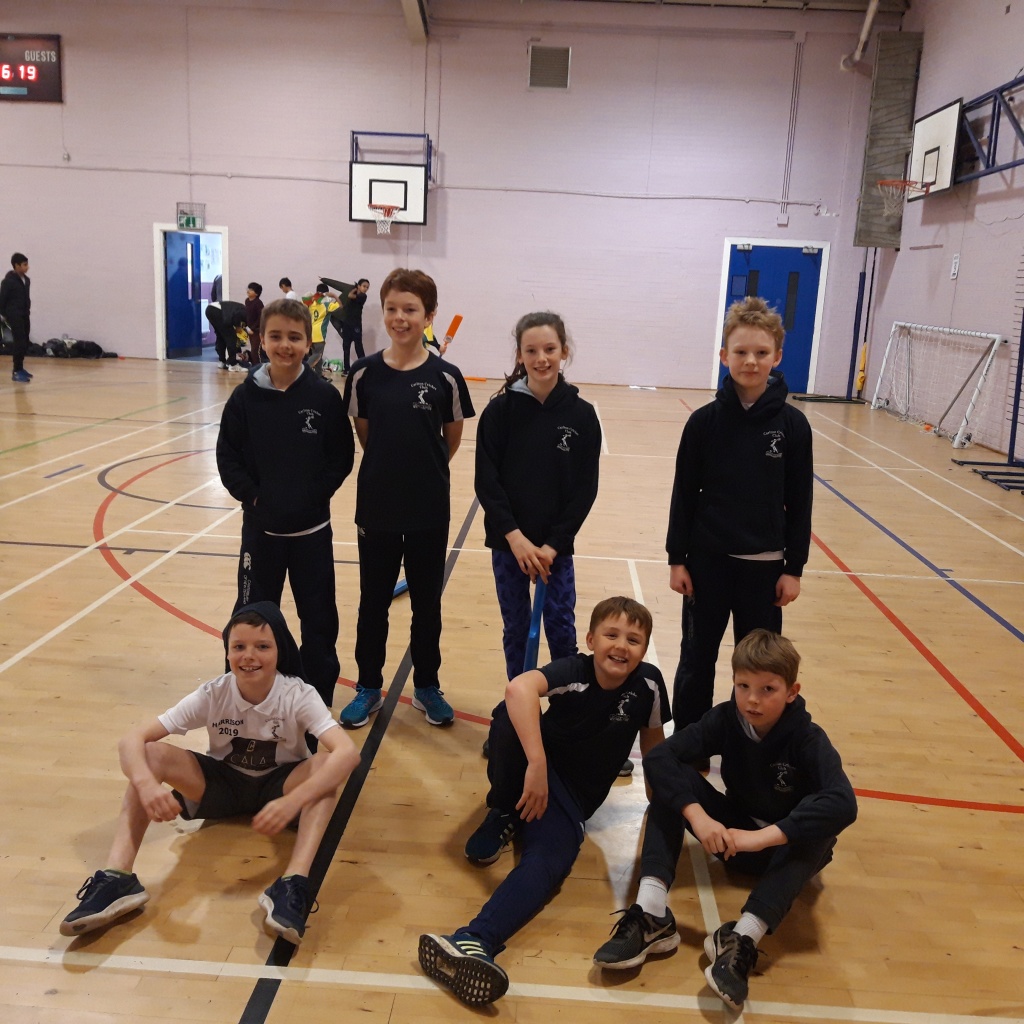 Carlton have entered two teams in the Lothian U12 6 a side league this winter.
The first round of matches was on Sunday 2nd February at Royal High School games hall. The Carlton 1 team of Robbie M, Oli S, Hamish T, Blair M, Gabriella & Harrison F, Shourjo D-R, Ruaidhri V and Elliot M played matches against East Lothian, Edinburgh Cricket Club and Livingston. The competition format has 6 overs of 8 balls an over for each side.
In the first match, Carlton posted a competitive total of 68 off their 6 overs, with Blair and U12 debutant Ruaidhri top scoring with 34. The Carlton bowling and fielding was excellent, restricting East Lothian to just 5, including 9 wickets. Ruaidhri was again in the thick of it taking 4 wickets in his over. It was particularly pleasing to see one young East Lothian batter walk after edging behind, clearly following the example of his seniors. He got a well deserved round of applause from the players and crowd.
In the second match against Edinburgh CC, Carlton restricted their opponents to 44, most of which was scored by Blair, who had helpfully agreed to play for Edinburgh, who were short of players. The Carlton batters hit 80 in response with Ruaidhri and Elliot scoring 23, Gabby and Shourjo scoring 20 and Robbie and Harrison scoring 37. Only one wicket was lost, compared to 6 down for Edinburgh.
In the final match against Livingston, Carlton fielded first and conceded 39 off their first two overs against two excellent Livie batsmen. However, tight bowling and sharp fielding thereafter restricted Livingston to 43. The opening Carlton batsmen, Gabby and Elliot played brilliantly against the strongest bowlers and scored 28 without loss. The coach was particularly impressed with U12 debutant Elliot, who after being told it was fine to defend the strong Livingston openers, smacked his first two balls for 6 and 4! Blair and Hamish then put on 40 in the second partnership, before Robbie and Oli finished the job to ensure Carlton closed with an impressive 104.
Robbie, Gabby and Elliot also played for Edinburgh and helped them beat Livingston.
Many thanks to all the players, parents and other teams for playing the games in such great spirit. There were strong performances from all the experienced players, but special mention to Ruaidhri and Elliot on debut who both made really important contributions and looked quite at home at this level.
Hopefully, Carlton 2 can match the standard set by Carlton 1 in the next round.