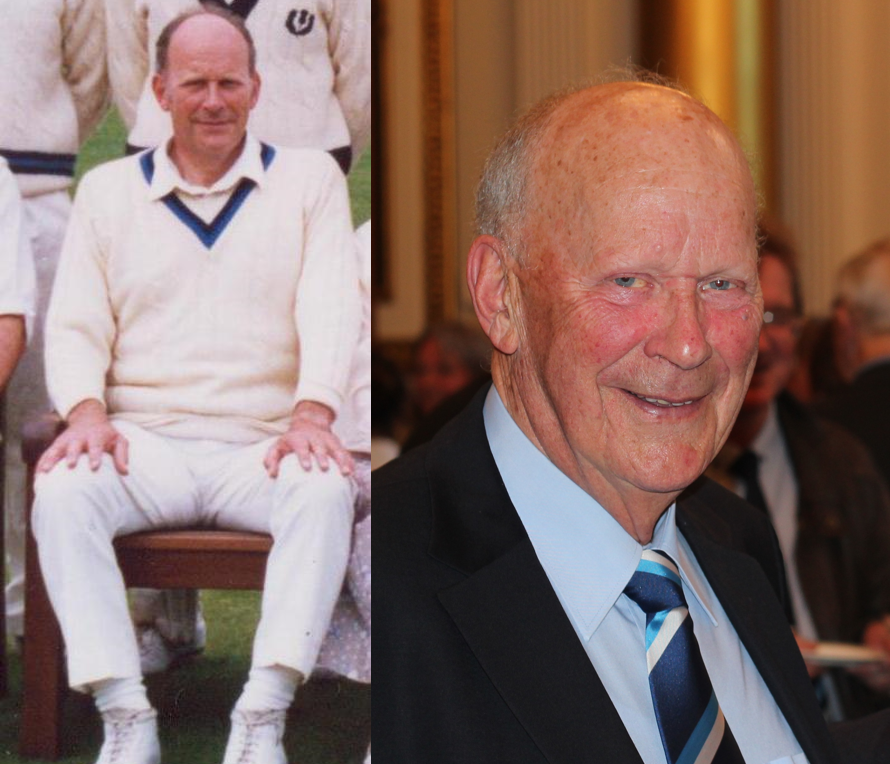 The club is sad to report the passing of Honorary Life President Alun Davies, who died peacefully this morning.
Originally from South Wales, Alun moved to Edinburgh in 1959 to work as a geologist in Grange Terrace.  It was over two years later that he noticed a cricket club playing only one street away from his office and soon became involved.  A medium-paced right-arm bowler and a more than useful middle-order, left-handed batsman, he became the captain of the 1st XI, and went on to become the driving force at Grange Loan, noted not just for his exploits on the field, but for his blunt down-to-earth Welsh wisdom serving in various capacities in the administration of both the East League and the SCU, including the role of president of both organisations.
Alun played in the 1st XI for 24 years, captaining them from 1964 to 1976.  In his 1st XI career he took 1,110 wickets at 13.33 and scored 8,631 runs at 23.91, including 113 sixes.  He became President in 1986, a role he held for 9 years before becoming only the 3rd Honorary Life President in the club's history in 1995.  He won the 1st XI Bowling prize on 6 occasions and the Batting prize once as well as the Jappy Trophy in 1991 for his work as President, Captain and on the ground.
He truly was a stalwart of the club and will be sadly missed by all at Grange Loan.
In celebration of the life of Alun Davies, his funeral service is to be held at Mortonhall Crematorium ( EH16 6TX ) at 1 pm on Thursday 3rd October followed by a reception at Mortonhall Golf Club, Braid Road ( EH10 6PB ).
All who wish to pay their respects will be welcome at the service and reception.