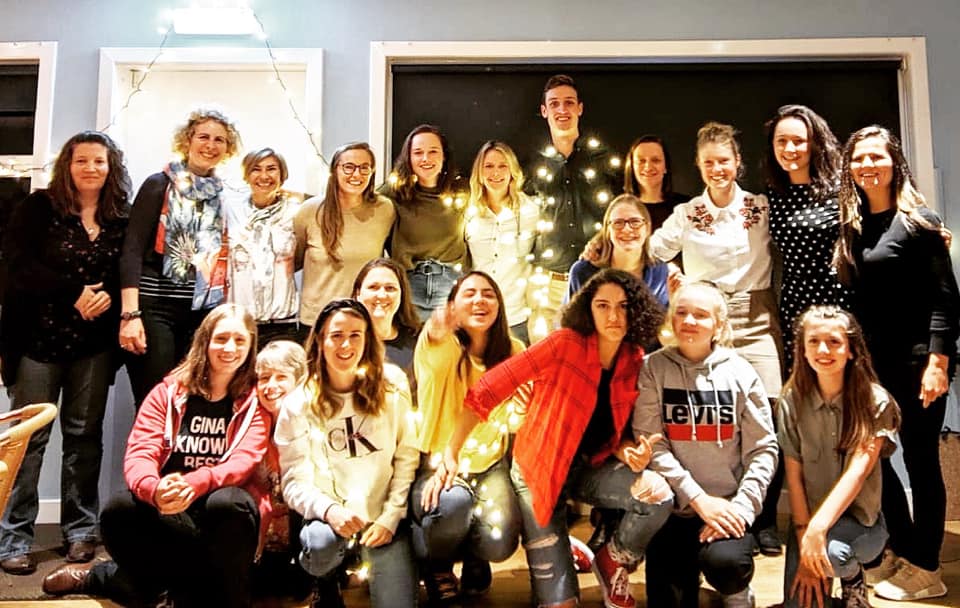 Last month the Women's section held their annual awards night to celebrate another successful season both on and off the park.
Coach Caleb Whitefoord gave a run down of the season which saw the Women claim the Scottish Cup for the first time since 2014 and finish second in the league before the awards for the season were handed out.
Players Player – Heather Tait : vital contributions with both the bat and ball. In her 5 games during the season, she scored 198 runs and in the 10 overs she bowled over the games she took 3 wickets for only 24 runs.
Batter – Ruth Willis : sadly unable to play in WPL games, but in the 3 Cup games she produced a total of 207 runs, getting a half century in each (67, 80, 60).
Bowler – Georgia Henderson : consistent with the ball in all games. Throughout season bowled total of 26.2 overs and from them took 9 wickets for 120 runs. Best figures were in Cup Semi Final in 3 overs getting 2 (wickets) – 3 (runs).
Georgia also took home the 'One Line Wombat' for consistently producing one-liners on the pitch.
Most Improved – Caitlin Hutchinson : as one of our juniors Caitlin has come on in leaps & bounds this season. She was a vital player on the pitch during all WPL games especially with the ball – for our WPL games she was our lead wicket taker taking 7 wickets for 102 runs in the 17.2 overs she bowled.
Coach's Player – Maisie Maciera : another junior Maisie was consistently at training working hard to improve and was an asset on the pitch in all games.
Newcomer of the Year – Sarah Beith : brilliant addition to Carlton women this year! Consistently at training and always keen to get down and squeeze in extra training sessions down at the nets when she can. High score of 30 runs in WPL game against GWC.
Culinary Excellence – Lidia Dancu : mother of Zaara. Brilliant support to the team (as well as Jen Robertson and Lorna Blake). Lidia always helped our with teas and produced some scrumptious baking! She also helped us out as a scorer on more than one occasion.
Moment of the Year – Heather Tait : it was a close call with Heather walking out to open the batting in the cup final without her pads on… but the moment of the year was Heather scoring her first ever century (101*) in our WPL game against Stew Mel/Erin South. We lost by only 7 runs, however everyone was so happy for heather and positive with the teams performance, that it didn't even feel like a loss. It was a game that epitomised the spirit of Carlton and what club cricket should look like.