Performance of the month for August – Angus Beattie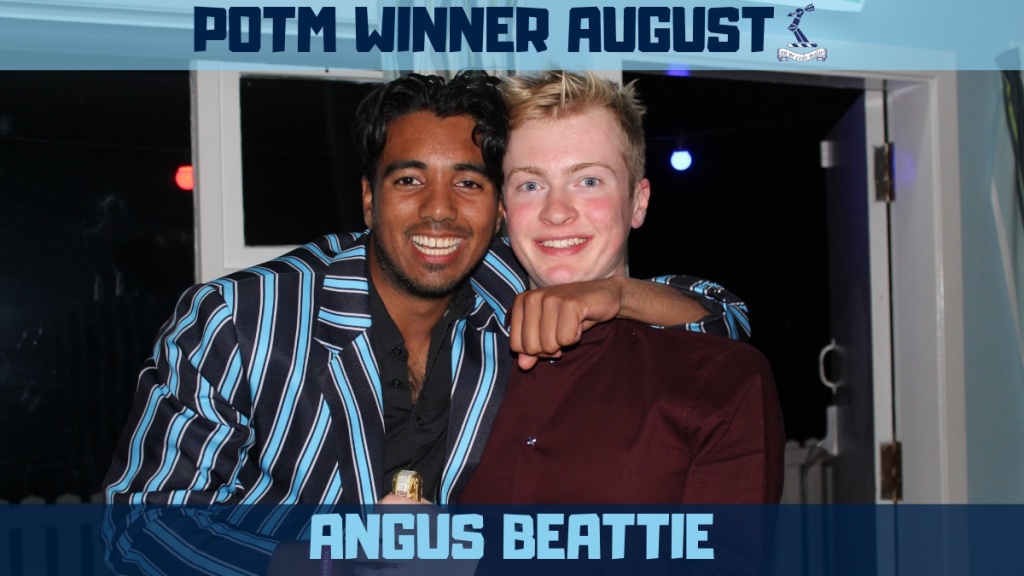 Angus Beattie won Performance Of The Month for August with 63% of the vote.
Angus struck his maiden century for Carlton for the 4th XI in the ESCA Division 4 away at Broomhall. Having missed almost 18 months out with illness this was Angus's first match back and no-one was really sure how he would manage physically.  As it turned out he coped admirably, opening the batting he carried his bat for a magnificent 130* helping the 4s win a high scoring match by 16 runs.