KwikCricket players edge out the parents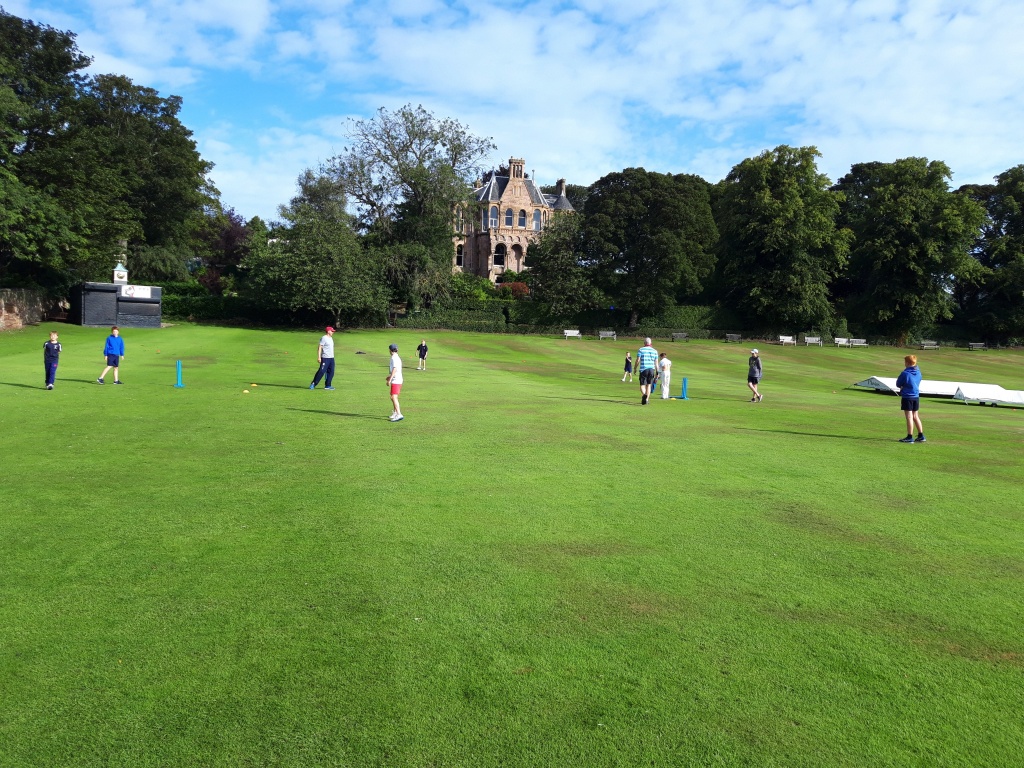 Sunday 1st September saw the final KwikCricket event of the season take place at a sunny Grange Loan; the Players v Parents KwikCricket match.
Due to the popularity of this event, there were enough players for three matches, which were broadly split into P7 players, P6 players and P5 and younger players. The teams played 12 overs a side matches, which were umpired by a quartet of experienced Carlton juniors, Ewan Hutchinson, Euan Keating, Dougie Firth and Max D'Ullise.
In the first matches, the players played against their parents. The P6s and P5s both managed to tie with their parents in hotly contested games. Jonathan Broster was particularly delighted when he clean bowled his son, Lewis, in the P6 game. The P7s alas were far too strong for their hapless parents and ran out comfortable winners by 43 runs, taking an impressive 9 wickets in their 12 overs and hitting 12 sixes.
In the second round of matches, the players played with their parents. Due to the numbers this necessitated a team of 6 playing a team of 8 in all three matches. In the P5 game, the team of 6 scored 289 and restricted the team of 8 to 280, Doug and Ruaidhri Vick top scored with a brutal 58 off their 4 overs. In the P6 game, the team of 8 prevailed scoring 288 as against 270, with Claude and Karl Winkler top scoring with 40 in their 3 overs. In the P7 game, the team of 6 narrowly won off the last ball by 3 runs, largely down to an excellent opening partnership by Lewis and Alan King of 54 in their 4 overs.
Many thanks to all the players, parents and umpires for supporting this event once again. It was great to end the season with such a fun morning and some sunshine!