U16s progress in the Scottish Cup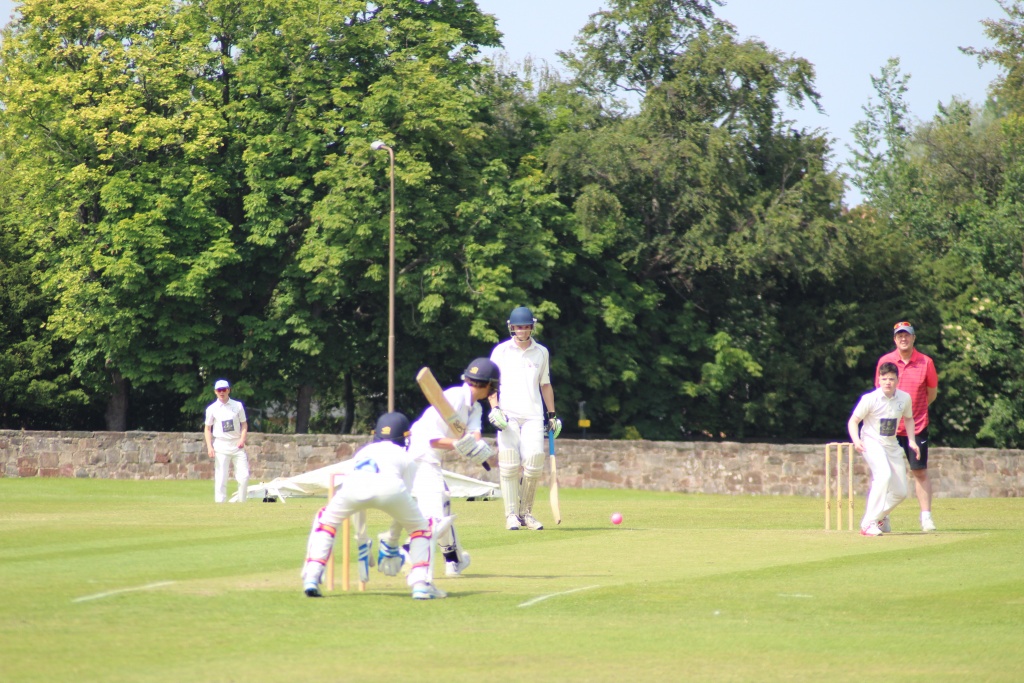 The U16s travelled to Myreside to face Watsonians in a Scottish Cup second round clash.  Skipper Cameron won the toss and inserted the home side.  After a slight delay while a groundsman was located to remove the heavy roller parked on the square the game got underway with Murray and Cameron opening the bowling.  The home side got off to a decent start before Murray castled Bryen in the 5th over (26-1).  Rua replaced Cameron and picked up 2 wickets in his second over, both bowled (43-3).  Charlie came on for Murray and immediately caused a false shot to be played, easily caught by Cameron at point (44-4).  Billy replaced Rua but it was when spin was introduced from both ends in the shape of Euan that the breakthrough came.  Talbot, who had looked good, holed out to Murray at long on (70-5).  Charlie's final two balls both claimed wickets (77-7) to leave him on a hat-trick next game.  Euan picked up another victim, this time bowled (80-8) and quick reactions from Gav made the most of a running mix up (86-9).  The final Watsonian pair stuck in well and saw their side to 104 before Ewan took a good catch off Cameron on the penultimate ball of the innings.
In reply, Gav (3) went early but Rua (25*) and Murray (52*) saw Carlton safely into the next round in the 14th over.  The pair produced a very mature batting performance, combining some solid defence with strong hitting and positive running.