U12 Stars win at Portgower Place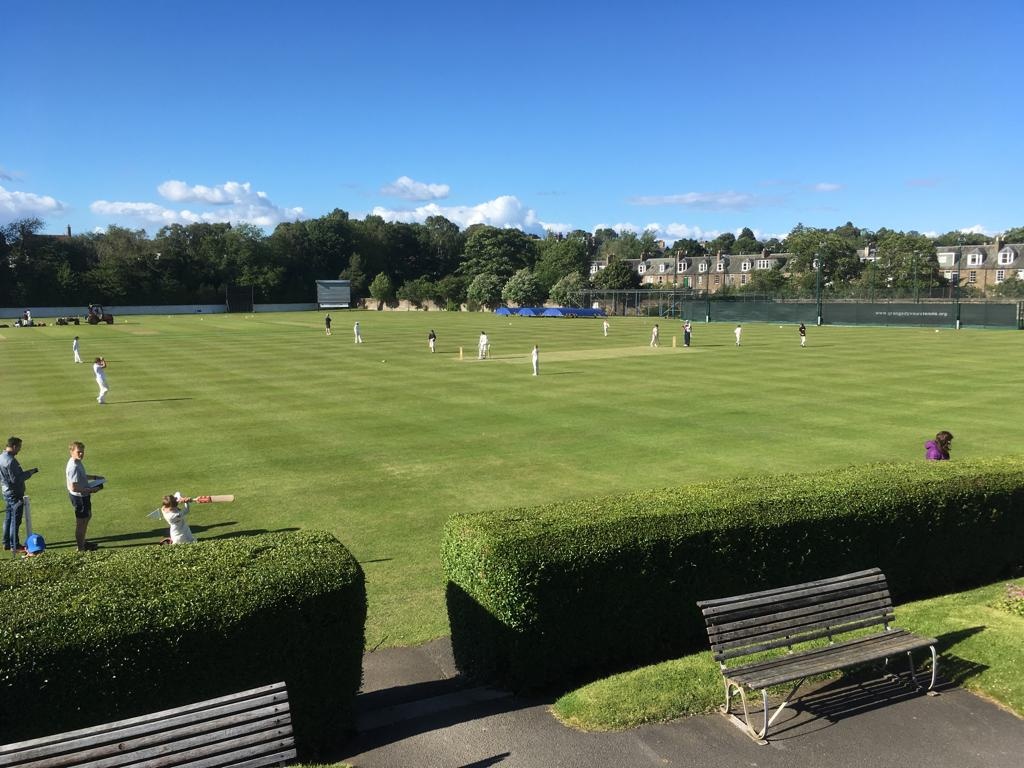 Carlton Stars won a famous victory at Grange on Friday 21 June. The U12s were Ben & James Stronach, Fergus & Hamish Foley, Robbie Murray, Finlay Thompson, Blair Mackenzie and Lawrence Bennett.
Grange won the toss and chose to bat on a good wicket with an outfield like glass. They amassed 120 for the loss of 3 wickets, one bowled by Blair, a good catch by Robbie off Finlay and a run out.
James and Robbie got the Stars chase off to a great start posting 49 for 1. Hamish and Finlay then posted 28 for the loss of another wicket. Blair and Lawrence added 12, but importantly lost no wickets. This left the final pair of Ben and Fergus needing 27 off the last 4 overs. Taking the singles on offer from the widely spread field and hitting the bad balls for boundaries, the senior batsmen hit 42 without loss, leaving Carlton winners on 129 for 2.
An excellent performance from all the players against a strong Grange side. The standard of bowling was very good, with very few wides and no balls, and the fielding was generally sound apart from a couple of overthrows. The batting was very strong, with excellent running and the outfield giving full value for the youngsters' shots. Very well done to the Stars for a great win against our big city rivals. Thanks also to Grange, who played the game in very good spirit.