3s fail to capitalise at home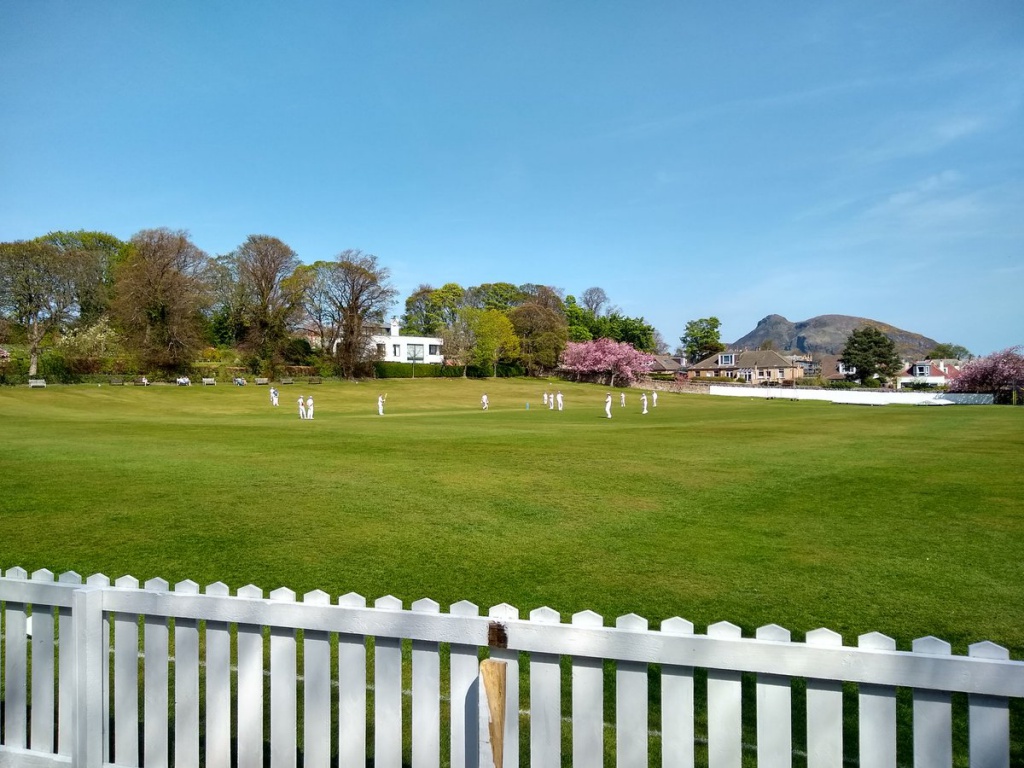 The 3's finally had a match at Grange Loan after six weeks travelling.  It was top of the table Drummond Trinity visiting and the sun was out.
Carlton were asked to bat first on a good looking wicket and a good start was made by Eric and Zaki with plenty of boundaries and intelligent batting.  87 was on the board before Eric was bowled and shortly after, Zaki made 50 and a big score was on the cards.  However, after drinks, DT's fought back and restricted the scoring somewhat.  We didn't lose many wickets but could never put the foot on the accelerator.  We actually scored more in the first 20 than the last so a final score of 181/7 was probably lower than par.  G Mac looked good for his 33 too.
Tables groaned at the tea break as we enjoyed eating indoors for once before heading out to defend our score.  G Mac bowled a decent spell and took two early-ish wickets but we consistently bowled one or two poor bowls an over and any pressure would be quickly released.  We did have a lifeline with a smart run out but some missed chances proved costly as DT's won by 7 wickets with overs to spare.  Special mention to Harry who was superb in the field which made up for running his dad out earlier.  Onto next week.
Brad McKay