Primary team win last over thriller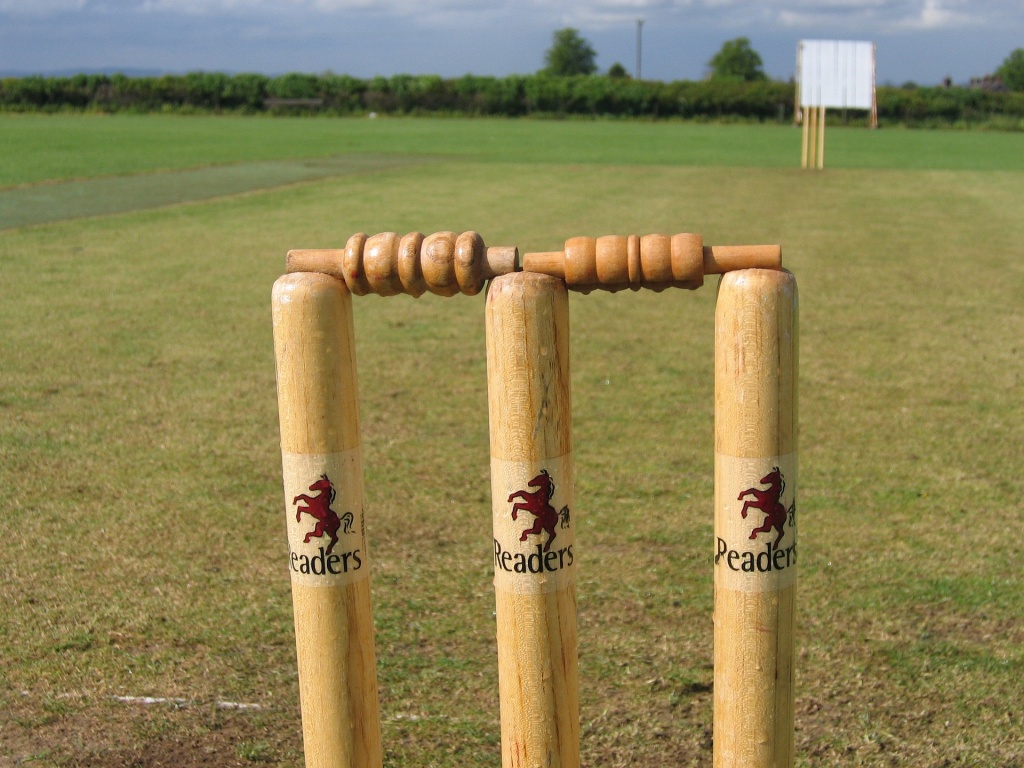 Well it eventually stopped raining so the Carlton Primary School team gathered on a sunny, yet still chilly Saturday morning down in Inverleith ready to play Stew Mel.
The team we'd put together had a mix; some experienced and some inexperienced, but that didn't matter, we were there to hopefully win our third game of the season.
Max walked out for the toss and then lost for the third time in a row, but it didn't matter as they put us in to bat (yes!).
Max and Sam walked out to the crease both knowing that the pitch was going to be bouncy and the outfield slow, but their opening bowler put a very good delivery, just outside off swinging in, unluckily for Sam he was a wee bit early and it was back to the pavilion for a Golden Duck.
Next in was Calum who was probably not expecting to be in second ball of the innings but got off to a nice start by blocking the first couple of balls and scoring off the bad ball down the legside, which we quickly learnt was the easier scoring option.
Calum scored a few twos and singles. He got a good, full swinging ball from another new bowler and departed on a well-made 7 from 11 balls with one of those being the only four of our innings (big boundaries and long grass).
Meanwhile Max kept his cool at the other end and was joined by Charlie R and they kept the scoreboard ticking along nicely. Then Max got a lovely in-swinging delivery after being restricted to a number of dot balls and was a little bit too early on it and it was back to the pavilion for him too having made 16 from 19 balls.
Next in was Liam BB who blocked the good balls, but then Liam then got a bad ball down leg side and tried to whack it but unluckily for him he hit his own stumps and was back to the pavilion for 1 from 6. Next in was Tomos, John, Gregory and Freddie who all batted very sensibly, to take the total up to 85 at the end of our batting innings. Hopefully next time Robbie and Osian can get a bat too.
After a quick turnaround we went out to field with Calum BB opening and bowling some very tight lines. Then Freddy came on and bowled very well, too.  Then Max broke the partnership with a good ball turning on to off stump, which broke a very good partnership for Stew Mel. Their number 1 retired so in came number 3 and number 4.Unluckily for number 3 he pulled one onto his own stumps. Then was joined by number 5 and they kept it going.
We got more wickets and fantastic tight bowling from everyone but especially from Osian, and Robbie in his first hard ball game. Well played lads!
In the last over we could smell the tension in the air, they needed five runs from six balls with Calum bowling at the death. Calum steamed in and bowled a great dot ball, he ran in again, WICKET! He cleaned up the number 11's stumps, so back in comes their retired batsmen. Next ball number 10 smacks one for two. In comes Calum steaming into the wicket, the batsmen tries to block it and he's too early and Max dives forward for the catch but it doesn't carry, but he manages to flick it on to the stumps. Run Out! And Carlton have it, their third win of the season.
Thanks to Stewart Melville for hosting the game and thanks to David for coaching us.  Well played everyone.  See you next time.
Max