Last ball thrillers at Livi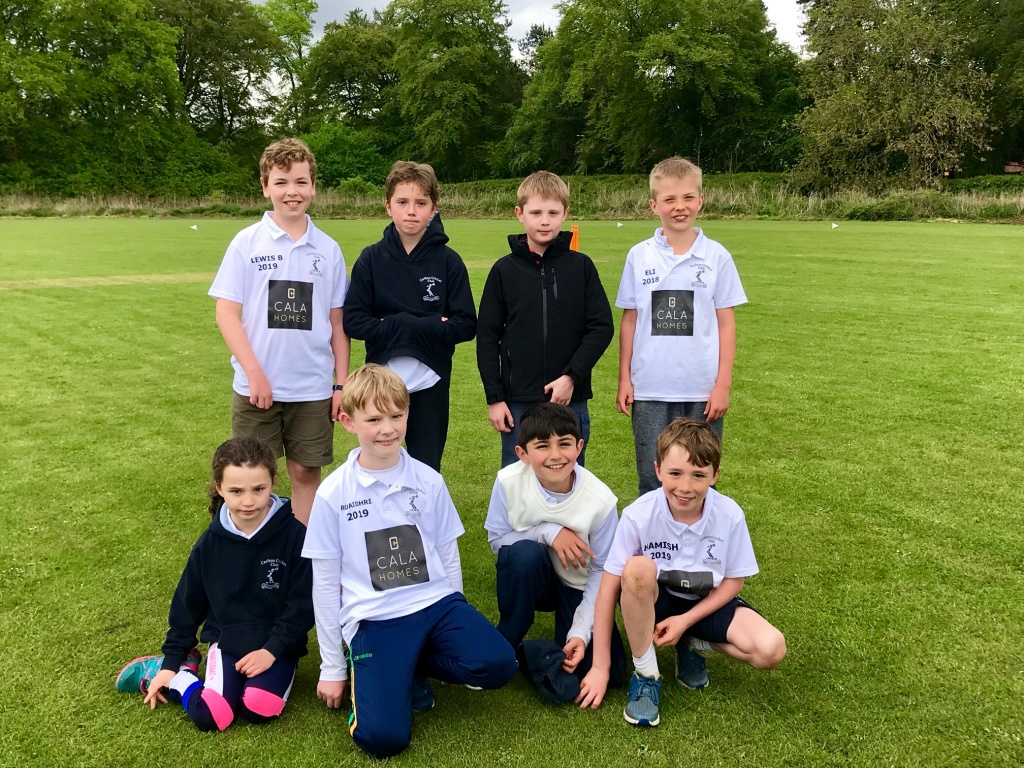 Our KwikCricketers travelled to a damp Livingston to attend their under 10 festival on Sunday morning. The young team consisted of John Gill, Hamish & Agnes Foley, Ruaidhri Vick, Magnus Hay, Lewis Broster, Benji Risi and Eli McNair.
They continued the Carlton KwikCricketers' unbeaten record this season with two wins against Livingston and Watsonians, and a draw with Grange. All three games came down to the last ball!
First match: Livingston 253 lost to Carlton 259.
The best bowling was by Ruaidhri and John, who took good wickets by bowling straight. Strong hitting by Livingston's more experienced players got them to a good total of 253, but Carlton batted consistently well with Benji and Eli hitting good boundaries. It went to the last over, but Hamish saw Carlton home by 6 runs.
Second match: Carlton 236 beat Watsonians 233.
Good boundary hits from Eli and Lewis, but scoring was restricted by a damp outfield. Although the total was low, Carlton bowled really well to defend it. Agnes, who was skipper for the match, led by example with a fine straight over, only conceding two runs. Everything went down to the last ball, but Watsonians could not get the 6 they needed to win.
Third match: Carlton 245 tied with Grange 245.
Carlton struggled to get going with the bat, but a great last partnership of 20 from Hamish and John saw them to a respectable score. Grange started well and although Magnus took a good wicket, they looked as if they were cruising when they reached Carlton's total after 6 overs. However, Lewis bowled a really tight second last over conceding only two runs and getting Grange's best batter out, thanks to an excellent catch by Ruaidhri at square leg. That changed the equation and a very tense final over, in which Grange could only scrape three singles off Hamish resulted in a tie.
A great festival and fantastic performances from all the team.