June and July Player of the Months – sponsored by Jump Ship Brewing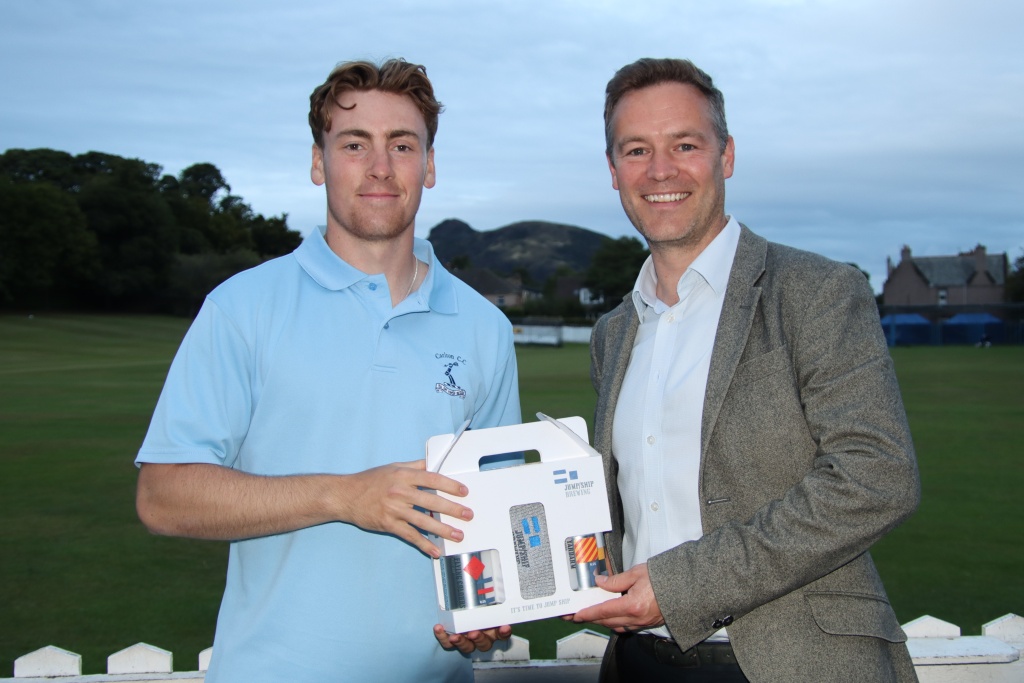 June's Player of the Month was won by Iain Hathorn. Our Player of the month award is kindly being sponsored by Jump Ship Brewing for each month that it is awarded for in 2023.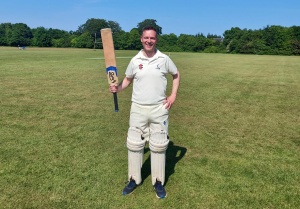 Iain Hathorn was presented with a box containing 2 cans of Jump Ship's finest produce and a Jump Ship Brewing beanie by 1st XI seamer Lewis O'Donnell. 
Hathorn scored 234 runs in 3 innings in the month of June at an average of 78. Hathorn hit 2 centuries in June, one of those came against Marchmont 3s at Cavalry Park's second square and the other came against Holy Cross 2s at Meadows 3. Hathorn's 117 at the Meadows was his top score in the month, as well as being the only century hit by a Carlton player at the Meadows in recent memory.
July's Player of the Month was split into two winners. The Senior POTM award was collected by Shujaa Khan and the Junior POTM award was awarded to Shreyas Tekale.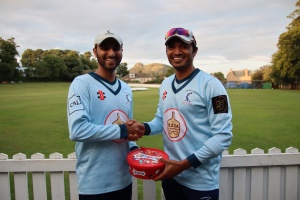 Shujaa Khan had two outstanding performances in the month of July. In our tenth EPL game of the season Shujaa hit a match winning 103 away at Meigle to set up a 35 run win. Later in the month Shujaa took 6-12 in just 2.2 overs against RHC in the Masterton Trophy Final at Boghall as the Arrows ran out winners of the trophy. His 6-12 included 4 wickets in 4 balls.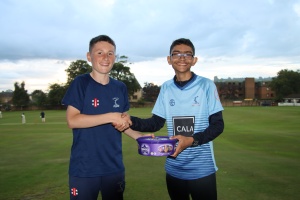 In the month of July Shreyas Tekale took 18 wickets across the games he played for the 4s and 5s. These 18 wickets came at an average of 4.83 and he had an economy rate of 2.81 across the 31 overs he bowled. Shreyas returned two 6fers with his best figures being 7.4-0-21-6. Shreyas also top scored in the U16 Scottish Cup final at Scroggie Park, hitting 45 off 34 balls at the top of the order.