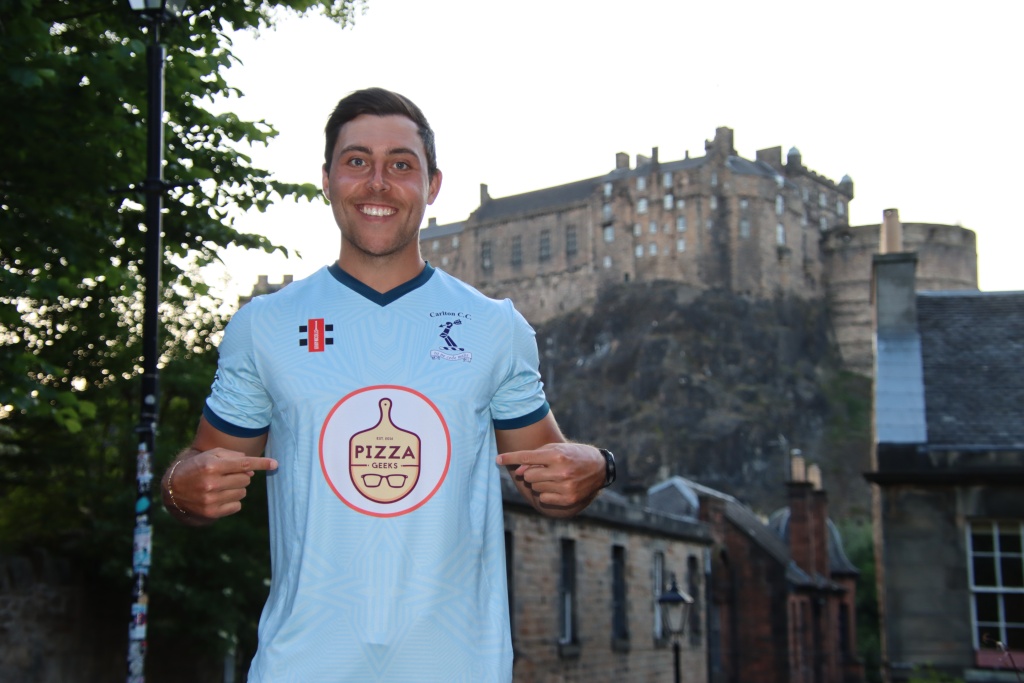 The club would like to take the opportunity to thank our three First team shirt sponsors, Pizza Geeks, Cala Homes and Umair Mohammed Cosmetic & Sports Dentist.
Pizza Geeks are an Edinburgh based Pizzeria who produce freshly made pizzas for dine-in, delivery or click and collect seven days a week from their restaurants in Haymarket and Leith. They can also be found at various street food markets and events throughout the year. The company sponsored the First XI last season and are continuing on this year as the main shirt sponsor. On Friday 19th May, Pizza Geeks provided their first pizza night of the year and the event was a great success. The next Pizza Geeks night is on Saturday 15th July so make sure to save the date in your diary.
Cala Homes is a housebuilding company based in Edinburgh with operations across the UK. Cala Homes have been the main sponsor for the Junior section since 2018 and their long term support has allowed the club to keep expanding and developing our juniors. Cala Homes are continuing on as a shirt sleeve sponsor for the First XI.
Umair Mohammed Cosmetic & Sports Dentist is a dentistry service provided by our very own Umair Mohammed. Umair's main area of interest within dentistry is to provide minimally invasive cosmetic dentistry and is trained to provide popular cosmetic orthodontic systems from Invisalign, Quick Straight Teeth and Cfast. Umair has worked with the SRU to provide matchday support at Murrayfield and the DAM Health stadium. He is continuing on as a shirt sleeve sponsor for the First XI for the 2023 season.
The club is grateful to our three sponsors for supporting the First team as well as the club. The support certainly doesn't go unnoticed!
If you would be interested in supporting the club through sponsorship opportunities, email sponsorship@carltoncc.co.uk for more details.