Weekend preview – 3rd/4th June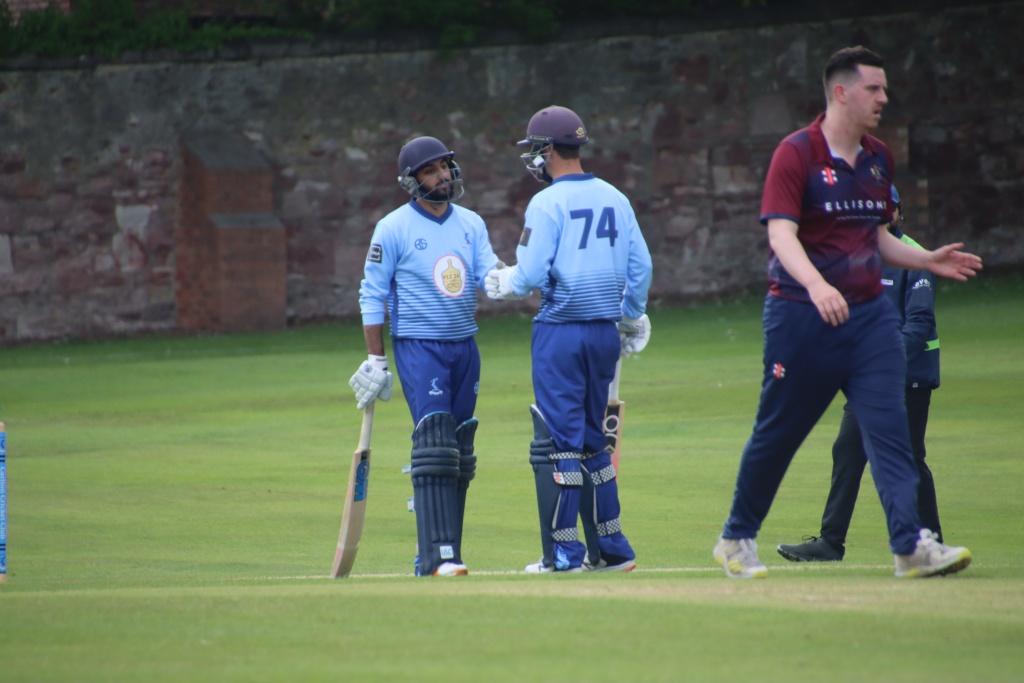 It's the sixth round of league cricket this weekend and the Arrows have a Scottish Cup quarter final tie to look forward to on Sunday.
On Saturday the First XI are at home for the second week running and will face off against Edinburgh neighbours, Watsonians. Last season Watsonains finished in 6th place, 2 spots below the Arrows. The side currently have 1 win from 4 games in this year's campaign. In last year's league season both sides won one game against each other, both of them being won by the side playing at home. In the game at Grange Loan the visitors won the toss and elected to bat first. After collapsing to 46-3, Brock and Onyekwelu showed some resistance, but ultimately the Myreside men slumped to 148 in 41 overs. Shujaa Khan took his maiden 5-wicket haul for the club. In reply the Arrows opener's Shujaa Khan (28) and Tom Simpson (45) broke the back of the chase, leaving Hugo Southwell (56*) to come in and reach the target in style for the loss of just 2 wickets.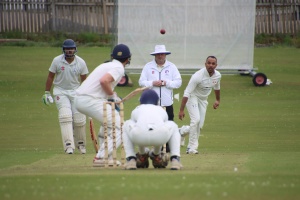 The 2nd XI will travel to Meigle Park to face reigning champions Gala in the ESCA Championship. The home side have won 2 and lost 1, the exact same record as the 2s so far this season. Both sides won one game a piece against each other last time out. In the away game the Arrows won the toss and opted to bat first and stuttered their way to 169 all out. 8 batters made it into double figures however no one was able to convert their start and kick on. A strong opening bowling spell from Shiv Gupta and Charles Stronach put the hosts under pressure with the latter picking up 3 wickets. The introduction of Harry Simpson was a fruitful one as he returned figures of 5-2-3-5 to help bowl the borders side out for 72.
The 3rd XI will host Edinburgh CC 2s at Merchiston Castle School this Saturday. The visitors finished 1 spot below the 3s last year, ending up in 7th place. The sides met twice last year and picked up a win each. In the home match at Grange Loan, the Arrows lost the toss and were sent out into the field. The visitors were bowled out for what looked to be a defendable total of 182. Ben Stronach and Zaki Yusaf were the two most successful bowlers claiming 4 and 3 wickets respectively. Edinburgh's 182 looked even better after the Arrows were reduced to 13 for 3, however a 166 run stand between Ruairidh Main (85) and Zaki Yusaf (76*) got the Arrows to their target with 6 wickets in hand.
To conclude action on Saturday the 5th XI will visit Cavalry Park for a match against Marchmont 3s. Marchmont 3s finished in 4th place last year in ESCA Division 7 and this year have registered 3 wins from their 5 games. This exact fixture came in Round 10 last year and was won by the Arrows. Marchmont batted first and were bowled out for 162 with Aadi Khadse taking 4 scalps, 3 of them clean bowled. Keith Murray's 90 off 99 rocks set up a successful run chase leaving Martin Robertson (33*) and Robbie Murray (14* off 5) to steer the side over the line in the 30th over with 6 wickets to spare.
On Sunday the First XI have been drawn away against Edinburgh rivals Grange. Grange snuck past Perth Doo'cot in the first round, winning that match by 3 wickets chasing Perth's 194 at Portgower. In Round 2 the Stags defended their 256 against Aberdeenshire, winning by 67 runs, again at Portgower. The last time the two sides met in the Scottish Cup was in the second round of the 2019 edition. In that game, the Arrows batted first at Grange Loan and reached 253 for 6 off their 50 overs, with McCann scoring 62 alongside 40s from Tom Simpson and Fraser Burnett. In reply the Grange top order failed and the visitors slumped to 84 for 6. A small recovery from youngsters Jamie Cairns (52) and Charlie Peet (27) wasn't enough to get Mazars Grange into the next round as they were ultimately 60 runs short. Wickets were shared around across everyone that bowled that day.
On Sunday the Women's First XI will resume their WPL campaign after not having a fixture last week. The side will venture across town to play against Stewart's Melville at Inverleith. Stew Mel finished 3rd in last year's competition, 2 places below the Arrows. So far this year they have beaten Watsonians, but lost out to both RHC and West of Scotland. In last season's meeting Carlton won the toss and invited the visitors to bat first. This proved to be a good decision as the Arrow's bowling attack skittled Stew Mel for 99 at Grange Loan. Maisie Maceira took 3 wickets, with Samantha Haggo and Gabriella Fontenla also chipping in with 2 wickets each. The Arrows cruised to a 10 wicket win thanks to 50* from Charis Scott and 33* from Janie Hemsley. 
The 4th XI are back at Grange Loan this Sunday and will welcome Bass Rock for their ESCA Division 4 fixture. Bass Rock made it 3 consecutive promotions in a row last year after winning Division 5. The last meeting between Bass Rock's first team and a Carlton side was in the 2019 season when they played at Grange Loan against the Arrow's 5th team. In that match Bass Rock batted first and amassed 284 for 9 in the first innings. Billy Bertram and Euan Murray both picked up 3 wickets, however none of the 5 used bowlers' economy rates were particularly pretty on the day. Despite 7 batters getting into double figures, Euan Keatinge's 30 was the top score and this proved too little as the home side were bundled out for 179 in the 39th over. It's familiar territory this weekend for former Scotland captain and Carlton player George Salmond as he'll be playing for Bass Rock on Sunday. Salmond was the top run scorer in Division 5 last year, scoring 729 runs in his 13 innings, at an average of 81 and with a high score of 170*.