April Player of the Month – Sponsored by Jump Ship Brewing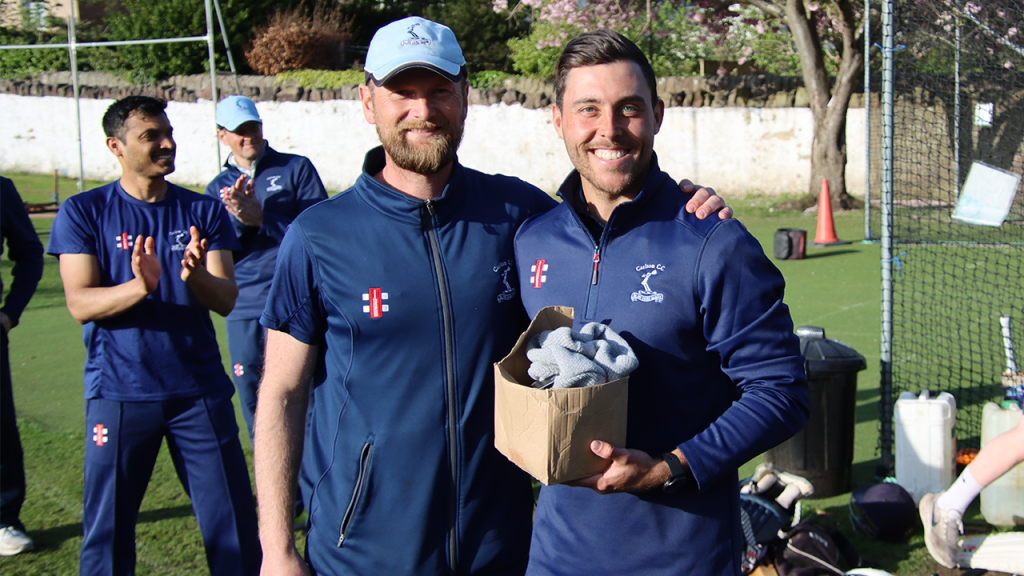 The winner of April's Player of the Month was new arrival, wicketkeeper batsman Daniel Da Costa. April's POTM was kindly sponsored by Jump Ship Brewing.
On Tuesday night at senior training Daniel was presented with a box containg 4 cans of Jump Ship's finest produce and a Jump Ship Brewing beannie by director of cricket Stevie Gilmour.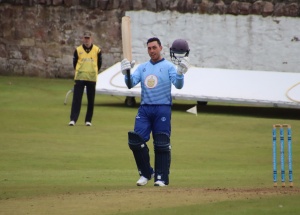 Da Costa arrived mid April and got straight into the preseason action against Ferguslie, hitting 42ret off 45 balls away at Meikleriggs.
Next up he hit an explosive 31 off 28 against Watsonians at Grange Loan in a succesful chase of 287.
Finally he hit 100* off 90 balls at Grange Loan vs Meigle in the first round of the Eastern Premier League.
Overall he hit 173 runs in 3 innings at an average of 173, with a strike-rate of 106. Out of those 173 runs, 5 of them came from 6s and 21 from 4s, meaning he hit 26 boundaries in the 3 games during the month of April.
Daniel Da Costa is still available for player sponsorship. If you are interested in sponsoring him and getting your name alongside his everytime he is mentioned on social media or the website contact sponsorship@carltoncc.co.uk