Weekend roundup – 15th/16th April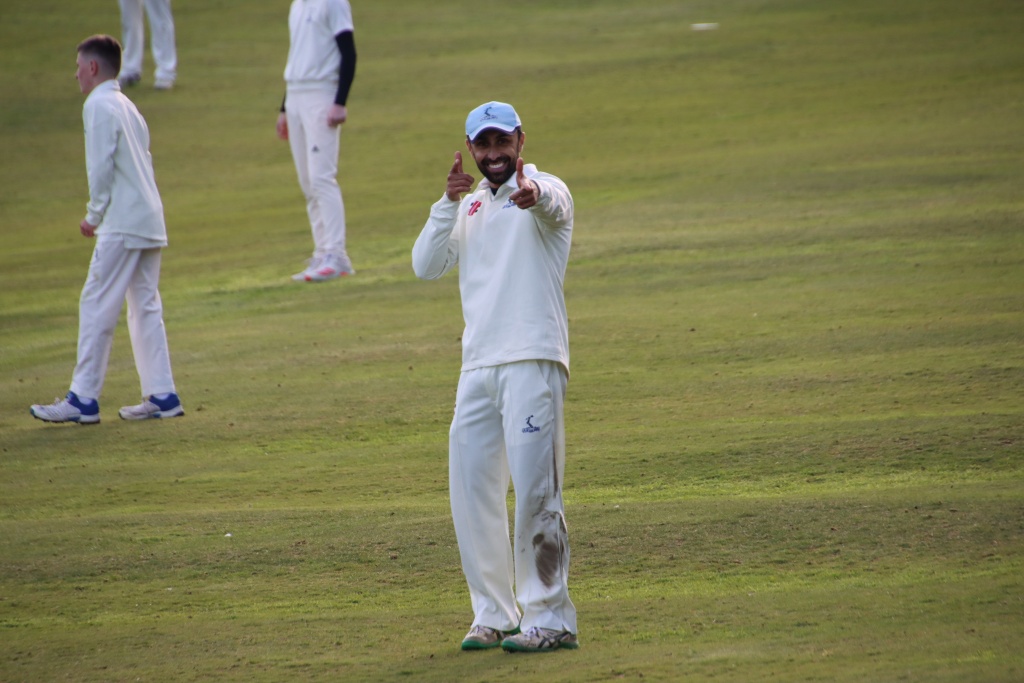 The preseason kicked off at Grange Loan with a youthful 2nd XI entertaining Edinburgh Accies for a 12pm start.  This was the first pitch prepared by Alasdair McLeod as Head Groundskeeper since September 2016 when he previously held the role.  Back then it was the CSL Grand Final against Clydesdale and while this weekend's game may not have had the same high profile, Alasdair's dedication, skill and hard work was there for all to see with a fine surface for cricket this early in the season.
2016                                                                                2023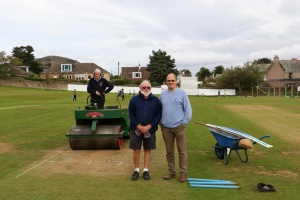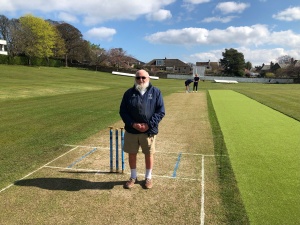 The visitors won the toss and chose to field first.  After both openers fell cheaply new recruit Josh Cardosi & Umair Mohammed put together a useful 3rd wicket partnership before a run out saw Cardosi depart for 34.  Mohammed kept going and although wickets fell regularly at the other end he brought up his century in the final over as the home side posted 194 for 9 from their 40 overs with Mohammed finishing on 103*.  That total proved to be a fraction short as the visitors got the runs in the 40th over with 8 wickets down.  Shaun Smith claimed 3 wickets and Mohammed picked up 2 with 1 each for Kyle Burgess and Isaac Foley plus an Oli Stones runout.
The 1st XI travelled west to Meikleriggs to take on Ferguslie and despite wet conditions through the week the Paisley club did an exceptional job to get the ground playable for a 12:45pm start.  The home side won the toss and chose to bat first.  Ruari Macpherson and Rudy Adair each picked up an early wicket but the home pro Muhammed Mayet found some form and his 107 helped the home side reach 205 before they were bowled out in the penultimate over.  Adair finished with 3 wickets as did Rory Allardice and there were 2 apiece for Macpherson and skipper Arun Pillai.  In reply Ruaraidh Main (24) and Finn Thornton (19) got starts and Will Hardie (66) and overseas signing Daniel Da Costa (42ret) put on 104 for the 3rd wicket to break the back of chase.  Pillai & Ali Shah saw the Arrows over the line in the 34th over to wrap up an excellent win on the road.
On Sunday the Women's 2nd XI played a T20 match against an U12 outfit on the newly relaid artificial strip at Grange Loan.  It proved to be a useful runout for both teams after a winter of indoor training.
At the conclusion of that match an Intra Club match of the 4s & 5s was played on the grass between sides skippered by brothers Keith & Alan Murray.  Keith Murray won the toss and opted to bowl first.  Alan Murray and John Beattie opened up and both retired having passed 25.  Scoring proved challenging in the face of some excellent bowling and fielding with only Martin Firth (11) making it to double figures.  Wickets fell regularly with the openers returning in the final few overs to set the other Carlton side 122 to win from their 40 overs.  Euan Murray picked up 3 wickets and there were 2 each for Kartic Subr & Robbie Murray.  In reply the top order  failed to fire with Stu Dawson & Theo Griffin accounting for the openers and Dougie Firth claiming numbers 3 & 4.  Wickets fell regularly and although the rate never got out of hand Keith Murray's side were bowled out for 99 in the 36th over.