Mixed Dev XI fall short of matinee idol status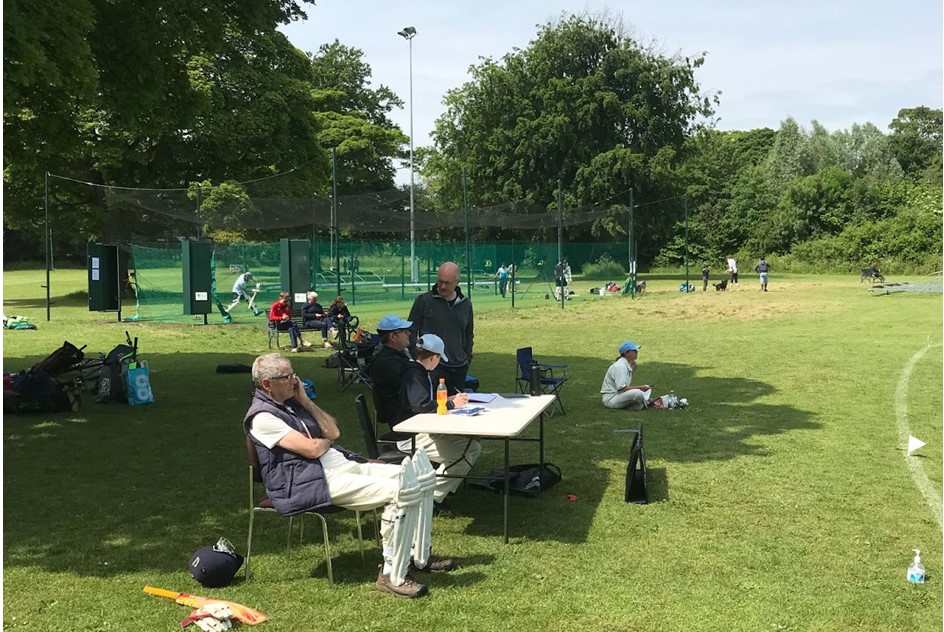 For the droves of fans making their way to the Inch, there could be no better way of celebrating the birthday of Hollywood great Errol Flynn than by enjoying another swashbuckling adventure of the Carlton Mixed Development XI. The latest blockbuster would see them take on the might of SMRH 5 with all the promise of derring-do, skullduggery and other fancy words not so commonly found in these emojified-texting-whatsapping days.
The fans were of course fully aware that behind the cutlass-wielding, mast-swinging facade Flynn was a cricketer of some renown – a regular member of the Hollywood CC XI which brought together many British actors during Hollywood's Golden. (Flynn was actually born in Tasmania so he must have been the overseas amateur). David Niven, Boris Karloff, Laurence Olivier and many others all turned out showing the Americans what a real game was. PG Wodehouse took the minutes of meetings and scored many matches.
Carlton's very own Fantasy Bob, was in charge of the MDXI (that's an abbreviation of Carlton Mixed Development XI and not the Roman numeration of FB's age – 1511 would be an underestimate). No Errol Flynn he, far less PG Wodehouse, but if the crowd were disappointed at such a lacklustre substitute they were polite enough not to show it. They had sandwiches after all.
To a great fanfare it was announced that, having won the toss after desperate hand to hand combat with the opposing skipper involving swinging from curtains, overturning tables, and at least two sequences swashbuckling up and down staircases, MDXI would bat. So Foley Snr and Bailey buckled up their swashes and took the crease. All proceeded smoothly with Paul nurdling skilfully to third man until an unexpected bounce caught him on the side of the helmet and he retired shaken not stirred. Who would prove to be the matinee idol? Blair made all too brief a cameo. Hector and Caitlin were unlucky to be caught from full tosses verging on no-balls. Jon played over a straight one just when he was looking to expand – but a credible 31 to his name. Manu (11) resisted stoutly and clubbed a couple of handsome boundaries before popping up a catch. The less said about the skipper's visit to the crease, the better. Helen also found the going tough but Jack (6) did well before his early promise was cut off when he punched one back to the bowler. Saskia was pinned in front giving Sandy Scotland little option but to raise the finger. Hamish then showed some skill and when Paul returned from his rest, they took the score to three figures before Paul was run out for 21. Hamish undefeated on a classy 9. The Fifteen-Elevens were all out for 101 after 27 overs.
SMRH sportingly bowled out the remaining overs allowing some Carlton youngsters another innings. Hamish continued and was well supported by Blair and Jack.
Lower totals had been successfully defended, so there was cause for hope when the Fifteen-Elevens took the field. They made a bright start with a run out in the first over(J Foley punching tiger like in the covers). However SMRH opener Chaudry had other thoughts and clubbed an aggressive thirty in no time at all before being retired to the relief of the Carlton attack. But he had laid a foundation and Carlton's bowlers got little change from their subsequent efforts despite some excellent bowling. Blair and Hector took the brunt of Chaudry's assault, but stuck to it. Hector was duly rewarded with a wicket, cartwheeling the off stump. Jack was the meanest of the bowlers, giving little away and Saskia bowled good lines. But they could not prevent the scoreboard ticking over towards the target which was duly reached in the 20th over. As SMRH had done, Carlton bowled out the 30 overs allowing the SMRH players some range hitting. Two balls were lost in the impenetrable jungle carefully positioned 2 feet behind the boundary. It is rumoured that the City planners confused the design criteria for a cricket field with those for a golf course.
To SMRH the spoils of victory and well done them. To the Fifteen-Elevens the honour of honest endeavour, good spirit and an enjoyable afternoon on the greensward. Well done everyone.
Thanks also to Sandy Scotland for so freely giving his time to umpire throughout.
FB