Weekend roundup – 15th/16th May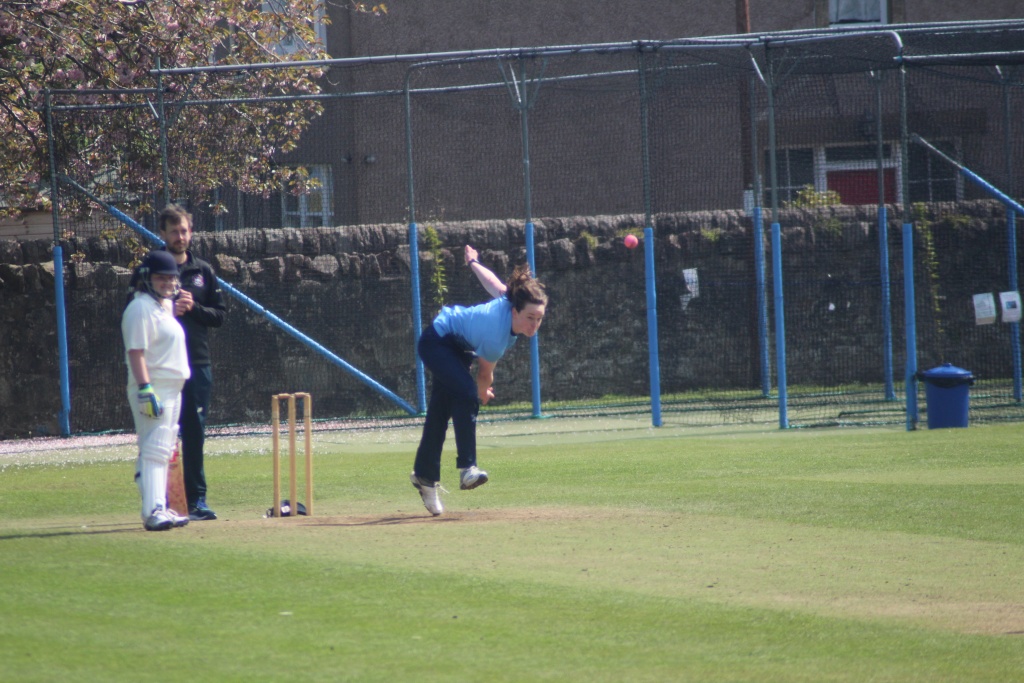 The final weekend of friendly matches got underway in overcast conditions with the 1st XI hosting Heriot's at Grange Loan.  The home side got off to a good start after inserting the visitors, reducing them to 36 for 4 in the 12 over with Shiv Gupta picking up 3 wickets.  The middle order were more difficult to shift and Heriot's finished on 165 for 6 in their 40 overs.  Carlton got off to a fast start with a quick-fire 24 from skipper Arun Pillai, but when he fell in the 7th over with the score 44 wickets started to fall regularly.  44 for 1 became 55 for 5 and wickets continued to fall with only Umair Mohammed getting to grips with conditions.  When he eventually fell for 29 in the 26th over Carlton were 58 runs short.
Over at Goldenacre the 2nd XI also fielded first.  They were in a strong position at 87 for 8 but a 137 run 9th wicket partnership helped propel Heriot's to 235.  Callum Sibley picked up 3 wickets and Joe Flynn, Oscar Smith & Harry Simpson had 2 apiece.  In reply Chris McAllister & Gav Murray (24) put on 57 for the first wicket.  There was another half century partnership between McAllister & Mo Nauman (26) but when the opener holed out for 64 it prompted a flurry of wickets and Carlton were bundled out for 167.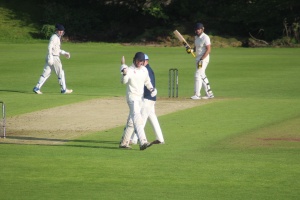 The 3rd XI travelled to Kirkhill to face a strong Penicuik side.  Skipper Brad MacKay lost the toss and Carlton were invited to bat first.  The 3s found the damp conditions testing and with only Cam Keatinge (19) and Alex Fedenczuk (15) reaching double figures, they eventually posted 89 having been bowled out in the 38th over.  The home side chased the runs down in the 22nd over and were worthy winners even if they had the better of the batting conditions.
On Sunday morning the Women took on Edinburgh University at Grange Loan.  Batting first the students posted 154 for 8 with Hannah Rainey taking the bowling honours with a hat-trick (all bowled) to finish with 3 for 15 in her first game back after a long injury layoff.  Sarah Beith also took two wickets.  Skipper Annette Aitken-Drummond got the reply off to a strong start, retiring on 54.  Fellow opener Luck Spouncer hit her maiden half-century to see the home side home in the 28th over.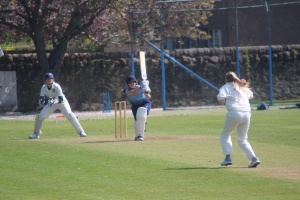 Also on Sunday, the 5th XI travelled to Kirkhill to play Penicuik 2s.  Captain Keith Murray inserted the strong looking home side and the 5s did well to bowl them out for 177 in the final over.  Euan Murray & Oli Stones picked up 3 wickets with 2 for Robert Rowlands and 1 each for Hector Murray & Robbie Murray.  Skipper Murray (16) and Martin Robertson (42) got the reply off to a good start but both were run out in quick succession.  Despite some useful contributions down the order – Robbie Murray (16); Alan King (11); Oli Stones (10) – the 5s fell 53 runs short.
In the final game of the weekend, the 4th XI entertained Morton 3s at Grange Loan.  Fantasy Bob Irvine made a welcome return to the ranks but despite this skipper Brian Kaczynski opted to bat first.  Mike Kennedy (53) and Paul Kentish (52) both retired and there were useful contribution from John Beattie (20) at the top and Kaczynski (21*) and Shuaib Farooq (19*) at the back end to post 220 from their 35 overs.  Lucy Spouncer took two 2 early wickets to dent the visitors reply.  A 59 run 3rd wicket partnership was finally broken by Joe Ward who then claimed an LBW 2 balls later.  Irvine and Farooq each took a brace and there was a run out from Al Murray and Gav Murray picked up the final wicket to complete a 121 run win.