Stevie Gilmour's summer cricket camps 2021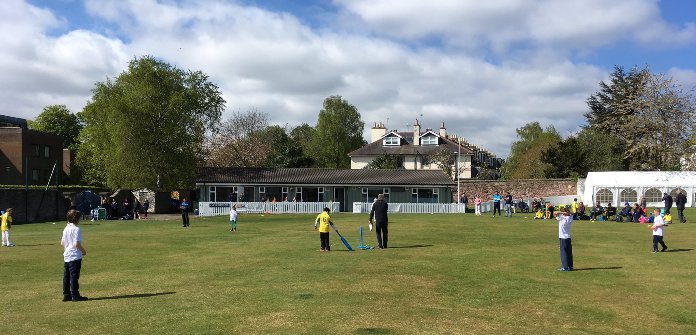 Booking for SUMMER CRICKET CAMPS NOW OPEN!!
Kwik Cricket for primary years 1 to 7 
Bat/ball skills, games, races and lots and lots of FUN!
Suitable for beginners and more experienced Kwik cricketers.
Players must have completed primary 1 to attend this camp
Older players on the Kwik camps may play some hardball cricket if the coaches deem it appropriate.
Kwik camps are 9am to 12:30 Monday to Friday (£110) with the option of extending to 3:30pm Monday to Thursday (extra £65)
T20 Hardball for ages 10 to 14yrs
Players must have previous experience to attend this camp

Develop Batting, Bowling and Fielding skills including T20 skills such as…

Scoops (

"Dilshans")

Reverse sweeps

Yorkers

Slower balls

Range Hitting

Learn tactics and competing under pressure in a T20 tournament across the week. 
For T20 Hardball we are back to full days 9am to 4pm (Mon to Thurs) with a 12:30 finish on Fridays (£210)
If in any doubt, please contact Stevie to see which camp is most appropriate.
Spaces are still available in selected camps – please contact Stevie at steveg105@hotmail.com to enquire about spaces.
Many Thanks
Stevie
SG Coaching
steveg105@hotmail.com