Lockdown newsletter – twenty-second edition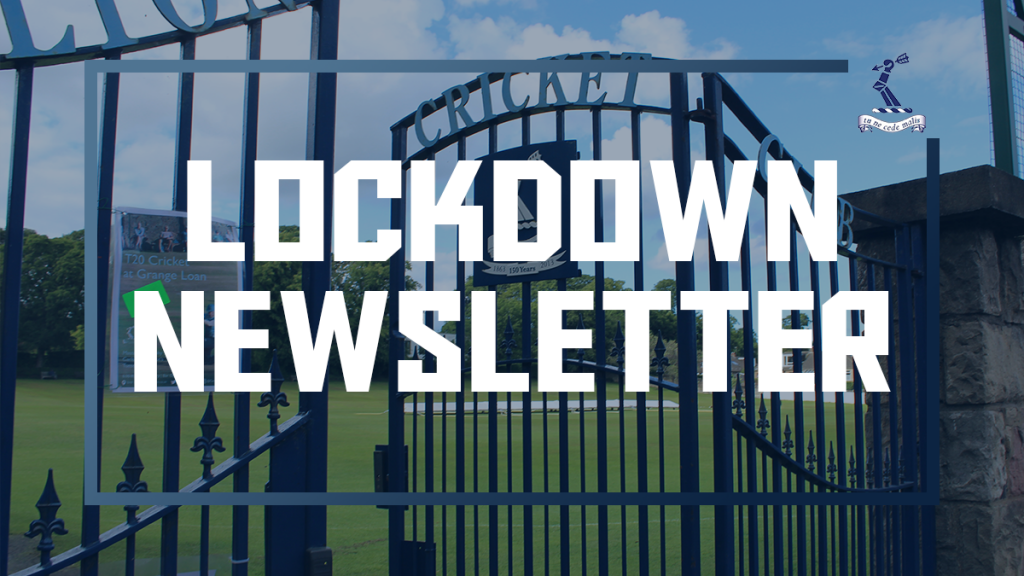 In this weeks action packed edition of the Lockdown Newsletter there is a feature on Bruce Dixon who talks about his time at Grange Loan and his experiences as President of Cricket Scotland.  Fantasy Bob has compiled a list of leading Carlton left handers, Al Murray talks about life in the lower leagues and much more.
Download the newsletter here.