Scottish Cup Final awaits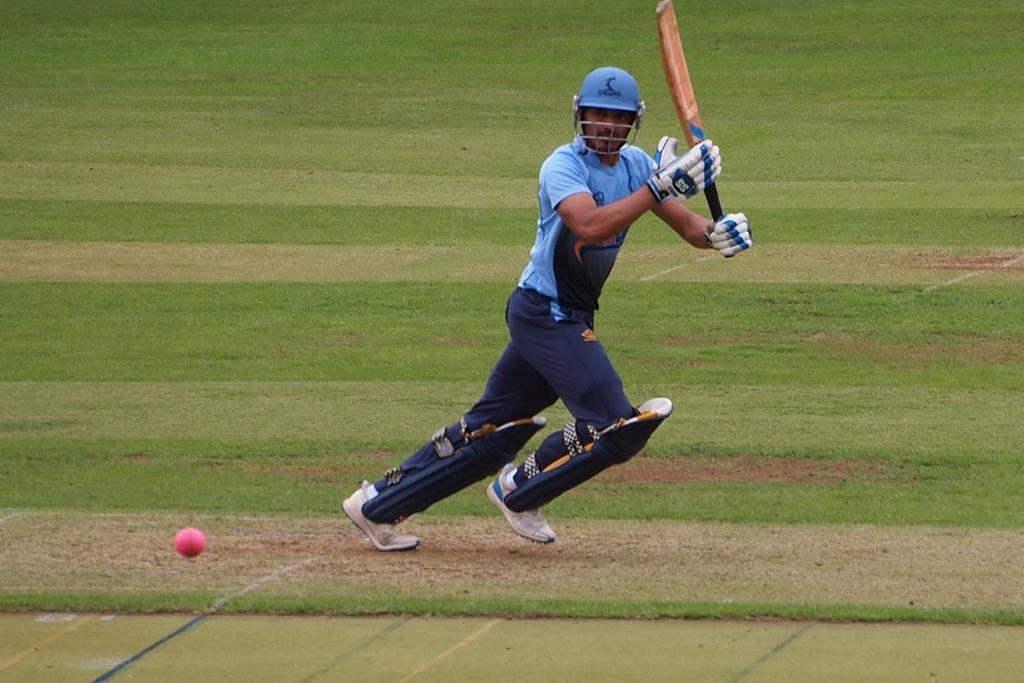 On Sunday the 1st XI entertained Stoneywood Dyce in the semi-final of the Scottish Cup.  The boys in blue, aka 'the arrows', were put in to bat first in tricky conditions. Although starting at a good pace with good positive intent from both openers, Fraser Burnett departed early at 29-1 after 5 overs – further ensuing a small Carlton collapse to 66- 3 after Arun Pillai nicked off to the keeper for a well-made 44. In stepped the pro Corne Dry who, although had to work hard at times due to the conditions, took the attack to the opposition and punished anything loose from the Stoneywood bowling attack with some lusty blows out into the residence up the hill.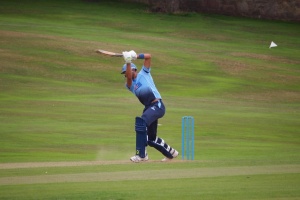 Tom Simpson worked hard to find a way and grind to a responsible 46 before he was dismissed. Corne Dry powered on to a magnificent 94 as he fell too; but not without leaving the team at a commanding 247-6 with over 4 overs remaining. Some good hustle by the lower-middle order saw the home side make 281 for 9 from their allotted overs –a position from which they were favourites to win the game.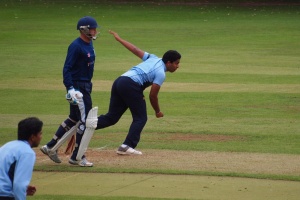 The visitors reply got off to the worst possible start with a wicket in the first over as Shiv Gupta took an impressive 2 wickets for 7 runs from his 5 over stint.  Corne got the big wicket of Lindsay to peg the visitors back to 19 for 3. Carlton continued taking wickets frequently throughout, as Corne returned to the attack and continued his 1st innings form to end on a 3fer from his 6 overs. The Carlton spinners and skipper Ali Evans all chipped in to take the remaining wickets. That, along with a solid fielding display, meant that Stoneywood's Scottish Cup campaign came to a close as they were blown away for just 94 runs. Another well-led, all-round team performance with an added exhibition to be proud of for the pro. Another Scottish Cup final awaits as we travel to Meikleriggs where we will face Heriots.
Adeel Raza