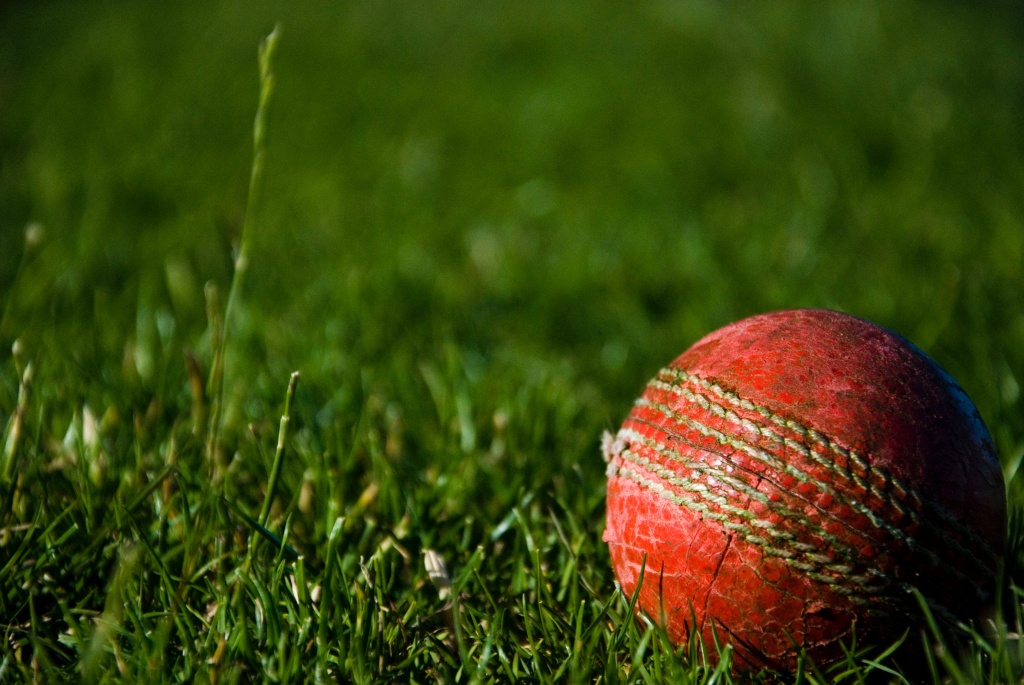 With much of Edinburgh succumbing to a week of heavy rain, a strong Carlton Third XI were lucky to be playing away to Edinburgh Accies on an artificial. Brad lost the toss and was asked to bat. And, as a gaggle of excited newcomers went for "throw-downs", the regulars sat back and soaked in the atmosphere. The side has become a connoisseur of Edinburgh's artificial wickets and the opening pair of Zaki and Ben were excited to see how the Newfield variety would play.
Both the wicket, and the Accies opening bowlers, were lively, and in the opening exchanges the umpires called what must have been a record number of over-head wides for a Division Two game. Scoring was difficult with dew holding up the outfield; but aided by Extras (which would finish with a handy 30 runs), the 3s got off to a decent start before Ben sliced one to point with the score on 27. Ru Main joined Zaki, who continued to accumulate with a number of elegant glances and powerful drives, before departing for 25. Chris joined Ru, and immediately got the measure of the wicket, standing tall to hook two big sixes when the change bowlers dropped their length. By this point, Ru was timing the ball well and had moved onto 26 before attempting to pull one that kept low and being pinned LBW just before drinks: 79-3.
From here, the innings stuttered, under pressure from accurate Accies bowling. Chris held the innings together with a well-made 42, and thereafter the 3s scrambled to 161-8, with some frenetic running and late order hitting.
After a tea that was supplemented by the bake sale form the adjacent hockey tournament, the players took the field. Dried out in the afternoon sunshine, the outfield was much faster, and the Accies openers got off to a good start, with 15 off the first two overs from Carlton opening pair, Joe Flynn and Brad Mckay. Thereafter, they were pegged back by some accurate bowling, particularly from the skipper, who made the early breakthroughs and bowled through for an excellent 8-1-25-2.
At 40-odd for 2, the game felt in the balance, as Callum Sibley and then Harry Simpson came on to bowl. Both bowled their full allotment, picking up regular wickets to swing the game in Carlton's favour. Sibley (8-3-16-2) hit the stumps twice, and Harry's four wickets (8-0-20-4) were aided by some excellent fielding. Chris snaffled one at slip, Joe took a circling catch over his head at mid-off, before Murray Johnson took the sort of catch that you only take when your Mum's come to watch you field – sprinting round from straight long-on to dive full length on the boundary edge. Finally, in Harry's last over, Ru held a steepler at cow corner to remove the opener who had made 55 out of Accies' 75-6.
The last rites included an excellent run-out from Ru Main and a wicket for Mo, as Carlton bowled the opposition out for a round 100, to win by 61 runs. With the 3s now up to 3rd in Division Two, next week they take on Largo, where they will have to adjust to the novelty of a grass wicket and a "home-home" game at Grange Loan.
Ben Thurman