The league season may have finished but it was another busy weekend at Carlton, with cricket in full swing at Grange Loan on both Saturday and Sunday. We had our Junior Awards evening, the annual Sixes, kwik cricket, cup action for the women and the Under 18s and the annual club dinner.
As always the sun shone kindly on the end of season Junior Awards event on Friday evening. A great turnout of youngsters and parents enjoyed the late summer sunshine and a top quality BBQ, and watched on as a host of juniors picked up medals and trophies. [Photos]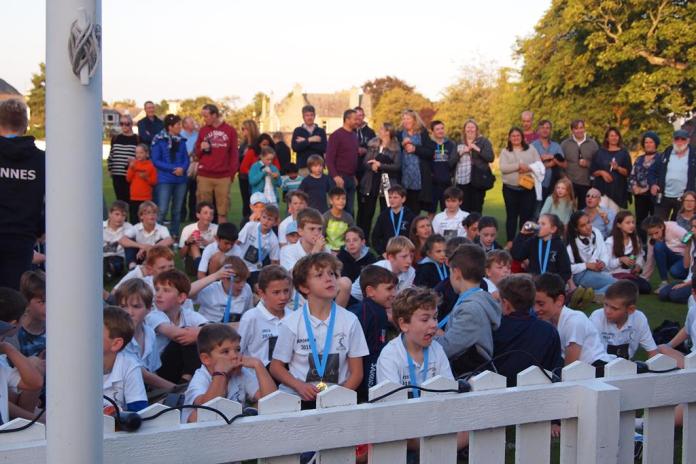 All the junior winners
| | |
| --- | --- |
| Kwik cricketer of the year | Finlay Thompson |
| Most improved kwik cricketer | Shourjo Dutta Roy |
| Most improved female cricketer | Florence Gill |
| Most improved junior | Jamie Beattie |
| Under 12 Player of the Year | Robert Rowlands |
| Under 14 bowling award | Rudy Adair |
| Under 14 batting award | Cameron Grier |
| Under 16 bowling award | Murray Johnson |
| Under 16 batting award | Gavin Murray |
| Fielder of the year | Nate Beech-Brandt |
| Primary School team cricketer of the year | Ben Stronach |
| Outstanding performance by a junior | Gavin Murray |
On Saturday morning, the second annual Sixes kicked off with half a dozen sides, drawn from all corners of the club, taking part in a series of enjoyable matches. Winning captain was Gavin Murray who saw his Cammo-kazis side take the Martin Flynn Memorial Trophy. Unfortunately a rugby injury meant young Gavin's input was restricted to non-playing captaincy. [Photos]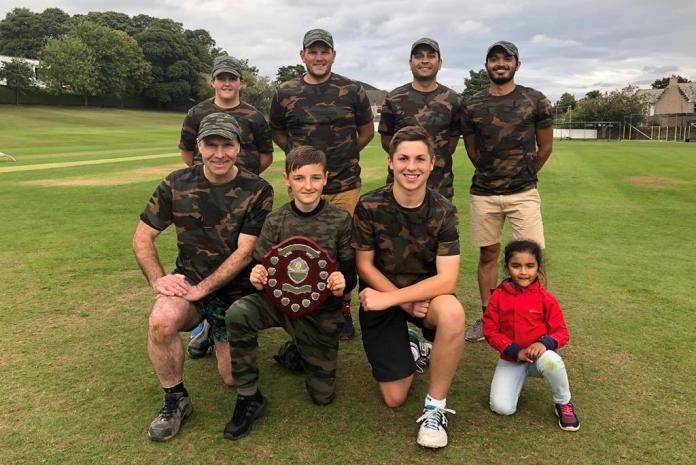 At the half-way stage of the Sixes the annual senior club awards were handed out [Photos]. Top team bowler of the year was Arun Pillai (below), with Rory McCann winning the batsman of the year award.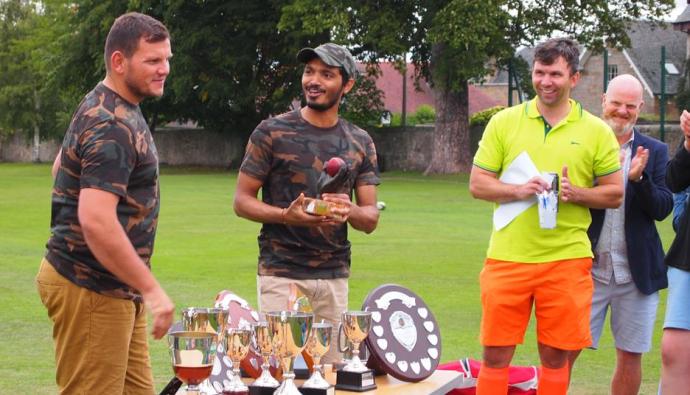 All the senior winners
| | |
| --- | --- |
| 1st XI batting | Rory McCann |
| 1st XI bowling | Arun Pillai |
| Women's batting | Charis Scott |
| Women's bowling | Charis Scott |
| 2nd XI batting | Guy Hudson |
| 2nd XI bowling | Ahmad Shah |
| 3rd XI batting | George Lamb |
| 3rd XI bowling | Brad McKay |
| 4th XI batting | Eric Edwards |
| 4th XI bowling | Alan Murray |
| 5th XI batting | Keith Murray |
| 5th XI bowling | Euan Murray |
| Player's Player of the Year | tba |
| Women's Player's Player of the Year | tba |
| Young Player of the Year | Harry Simpson |
| Best Individual Performance | Paul Kentish |
| Six Hitting Trophy | George Lamb |
| Fielder of the Year | Arun Pillai |
| 2nd XI Fielder of the Year | Rory Allardice |
| Best introduction to senior cricket | Ivan Dawson |
On Saturday evening, a packed Grange Loan pavilion played host to the annual club dinner, where we were delighted to welcome ESCA President David Gibson as our special guest.
On Sunday the Under 18s just lost out in the Scottish Cup quarter final match at Poloc. There was better luck for our women though, who enjoyed an impressive Scottish Cup Qualifying win over George Watson's at Penicuik. Carlton hit an imposing 170 for 1 in their 20 overs, with Charis Scott scoring 75*, well supported by Ikra Farooq (39) and Annette Drummond (35*). After a good opening partnership of 69, the Carlton bowlers took control with Charis (3 for 6) completing a fine all round display as they won by 51 runs. Carlton now play West in the semi-final at Stirling on Saturday.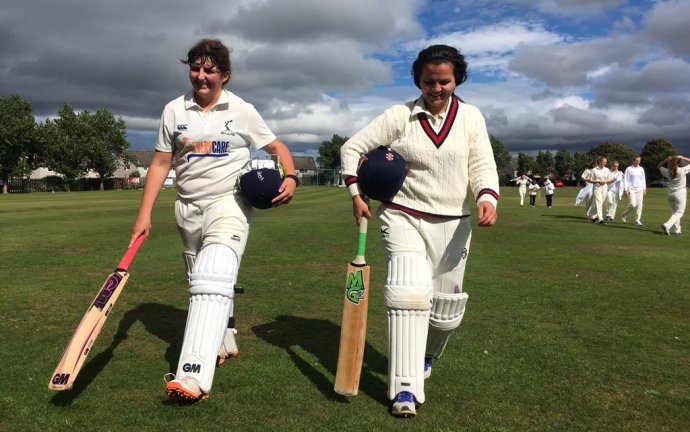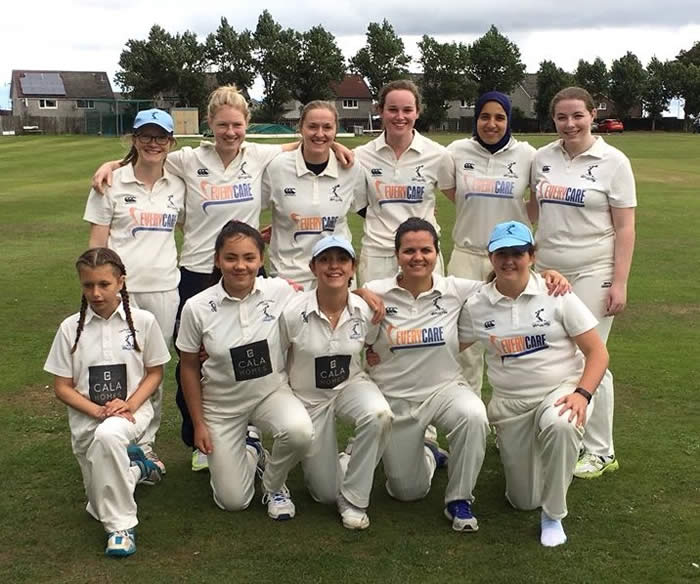 Down at Manderston, the annual friendly saw under 13 all-rounder Jamie Beattie deliver a triple wicket maiden on his way to superb figures of 5 for 21. However with the home skipper hitting 147 not out, Bob Irvine's Carlton side found themselves chasing 242 in 35 overs, a total that proved beyond them despite a fine unbeaten 63 from Rob Grisenthwaite.
Meanwhile Grange Loan hosted a players v parents KwikCricket match on Sunday morning. The players won two out of three matches against their parents and then played with their parents. Several games came down to the last ball. Many thanks to Dougie Firth, Euan Keatinge, Rudy Adair, Rory Ledingham and Gav Murray for umpiring, and all the players and parents for a really enjoyable morning. [Report]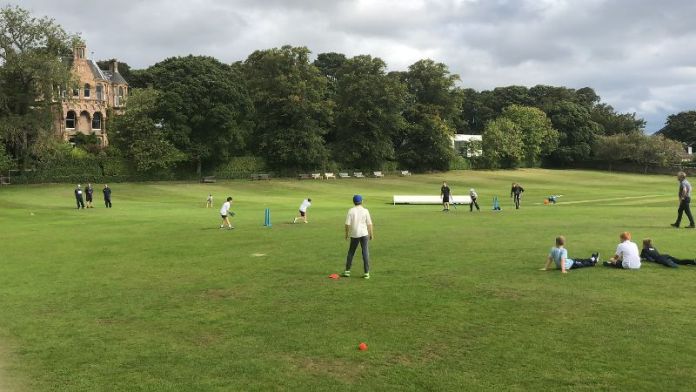 In the afternoon, a players and parents team including five under 10 players took on a similar team from Peebles in a 30 over hardball match at Grange Loan. The home side posted a competitive total of 117 in their 30 overs, and some fine bowling and fielding from the youngsters restricted Peebles to 93 for a deserved victory in the late summer sunshine. A great way for all involved to finish the season.