Both Christmas and the 2017 cricket season were celebrated at Grange Loan on 16th December, as trophies were handed out to the top performers across all teams.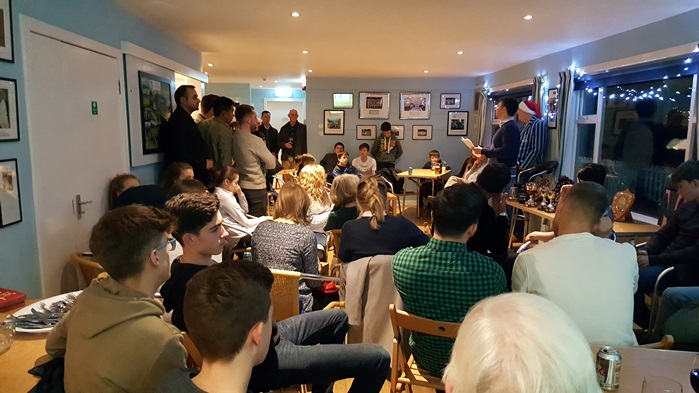 Pride of place went to1st XI skipper Ali Evans who picked up three trophies after a vintage season: Player's Player of the Year, the 1st XI bowling award, and the Best Individual Performance Trophy for his Scottish Cup heroics. Lilly Steindl won the women's Player's Player of the Year award, while juniors Charlie Kentish and Harry Simpson collected ESCA awards to go with their senior prizes.
The most popular moment of the evening though was when Carlton legend Fraser Watts received a special presentation to mark his retiral after a 23 year 1st XI career.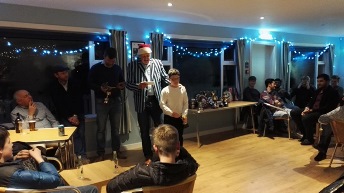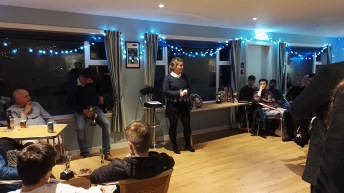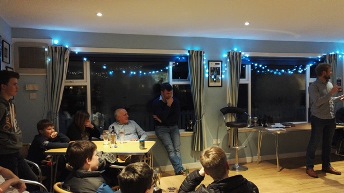 Full list of winners:
| | |
| --- | --- |
| 1st XI batting | Michael Herdman |
| 1st XI bowling | Ali Evans |
| Women's batting | Ollie Rae |
| Women's bowling | Charis Scott |
| 2nd XI batting | Andrew Meyer |
| 2nd XI bowling | Ruari Macpherson |
| 3rd XI batting | Nick Thomson |
| 3rd XI bowling | Harry Simpson |
| 4th XI batting | Douglas Tidy |
| 4th XI bowling | Douglas Tidy |
| 5th XI batting | Keith Murray |
| 5th XI bowling | Charlie Kentish |
| Player's Player of the Year | Ali Evans |
| Women's Player's Player of the Year | Lily Steindl |
| Young Player of the Year | Angus Beattie |
| Best Individual Performance | Ali Evans |
| Six Hitting Trophy | Michael Herdman |
| Fielder of the Year | Arun Pillai |
| 2nd XI Fielder of the Year | Ben Thurman |
| Best introduction to senior cricket | Euan Keatinge |