After Carlton women's first ever game against a strong Stirling side, the women were ready and raring to go into the first round of the Scottish National Cup.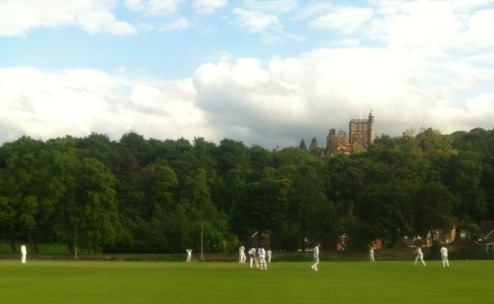 Carlton, who were giving senior debuts to youngsters Iona and Lisa, won the toss and made the decision to bat, opening with Oliver (10) and debut bat Nicolson (1). The pair appeared to get off to a strong start until the unfortunate loss of a couple of early wickets. However, the steadying 63 run partnership of Tams (31) and Lepere (23*) boosted the total to 85. Blair (4*) came in and pushed aggressively through the last few runs giving Carlton a total of 94-3 off the 20 overs.
Carlton then took to the field with Oliver and Blair opening with tight bowling. George Watsons consistent run scoring and strong opening batting partnership kept the runs ticking over. However tight fielding from Carlton ensured Watsons really had to work for their runs. Tams took the first wicket leaving Watsons 39-1 who then pushed on steadily until some impressive bowling from Thomson. She rapidly reduced the run rate and took a wicket, which left Watsons 81-2 with 3 overs to go.
The final 3 overs of the game were closer than anyone could have imagined. Blair bowled well under pressure only conceding one off the over before George Watsons managed to score 6 in the penultimate over of the game. This left them needing 7 runs in the last over.
Oliver took a wicket on the third ball with a catch by Kasperek leaving 5 runs needed off 3 for a Watsons win. They managed a three and a two, claiming victory in a nail-biting finish.