GMac reports ...
With 11 fit players ready and raring to play, the Carlton Strikers arrived at a sunny Grange Loan to play in only their second league game of the season, against SMRH. All the way through, the game was evenly matched, with SMRH winning by 5 wickets with one ball to spare.
A decision was made early on that GMac, not playing because of injury, would be volunteered to write the match report for the game. With that important matter sorted within seconds, the lads moved on to a very well executed warm up organised by coach Roy McCloy.
Captain Benji lost the toss, and SMRH asked Carlton to bat first on a wicket that was 798 runs old.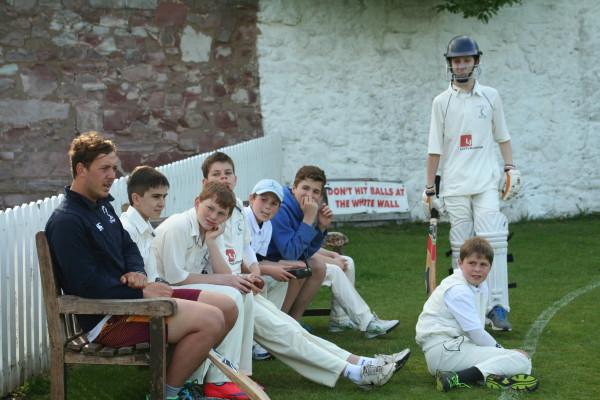 Dougie Blood and Gregor Farrer opened for the Strikers. With Dougie going for it from the off, the scoreboard raced along to 19-0 after two overs. The third over started with a lovely boundary from Dougie; he looked set for a good score but unfortunately caught himself in two minds next ball as he fell trying to hit over the top. Gregor played a good anchor role after he lost first Captain Benji, and then big hitter Alexander. Hazza then came and both he and Gregor found it hard to find the gaps after some good bowling from the opposition. They later managed to find their form and hit some quality shots capitalising on the opposition's weaknesses. Both batsmen fell quickly with the score on 52. Rupert batted well for his 10 but he and partner Dylan fell soon after with the score on 71-7, leaving Rua Mac and Angus to finish the innings off. Some good hitting from Rua and great running gave Carlton a decent total of 96 for 7 off their 20 overs.
During the break, a quality game of bin cricket was played by the older players. Dougie came out best but GMac and Benji insisted they played better. Meanwhile the younger players took a much better approach by warming up to bowl.
Hazza and Alex opened the bowling; both bowled well and were rewarded with a wicket each. The scoreboard ticked along nicely [operated professionally for the first, but inevitably not the last, time by young John Gill], with SMRH reaching 41 for the loss of two after ten overs. SMRH batsman Derbyshire batted well against a strong bowling line up, led by Ben and Calum Clark and did well to get 15 before being run out by a sharp piece of fielding from Gregor Farrer. Ben and Calum bowled very well and both finished with figures of 0-6 off their two overs.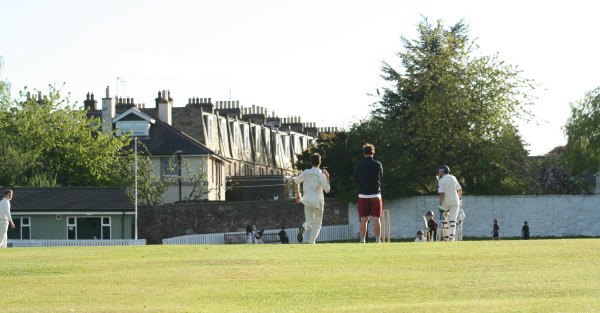 Some excellent fielding by Hari and Rua limited the opposition's chances of scoring, but a lapse of concentration by all and some overthrows let SMRH accelerate. Carlton put the batsmen under pressure, by bowling textbook deliveries between overs 18 and 19. SMRH's no. 4 batsmen Johnston played some good shots, hitting the winning runs off the second last ball and finishing on 25no.
A good quality game played and enjoyed by all, which was closely fought. Carlton Strikers bowled and fielded well but SMRH dug in and deservedly won the game.
A big thanks to SMRH, we all wish you good luck for the rest of the season and look forward to the return fixture. Thanks to coaches Roy and Brian for helping the team with warm ups and team tactics and lastly thanks to John Gill for operating the electronic scoreboard. Next we move onto to play rivals Grange away from home in a match which, again, will be a tough fixture.