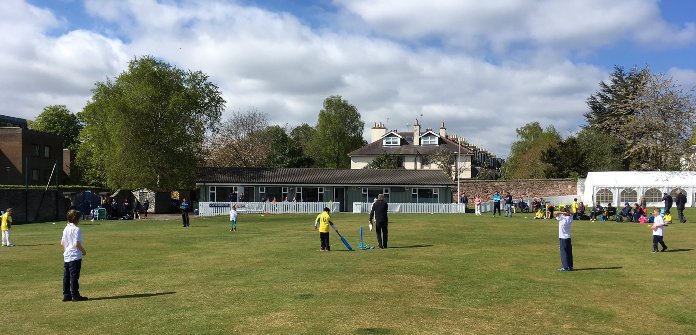 Welcome to Carlton Cricket Club!
Carlton is a thriving friendly community club in Edinburgh. We take great pride in how our club has grown and developed over recent years and, in particular, the close way that the junior and senior sections of the club work together. We encourage engagement and involvement from players, parents and local residents to continue to improve everyone's experience at Carlton.
Carlton's junior section
The junior section is an important part of the club and it continues to grow from strength to strength. This year we have over 250 junior members, and a small waiting list.  We have mixed teams playing at U8, U9, U10, U12, U14 and U16 levels, as well as girls' hardball and Kwik Cricket teams and the Carlton Primary School team.  We have several players in representative and national squads.
We have four main aims for our junior section:
To help youngsters fall in love with cricket.
To help all keen young players improve their game.
To support talented young players to progress and play at as high a level as they want/can.
For parents and their children to feel welcome around Grange Loan and as part of the wider cricket club.
Many of our juniors progress to play senior cricket.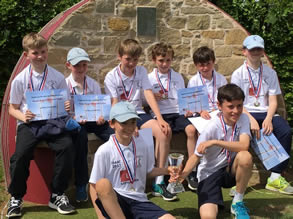 During 2019 more than 40 under 18s played for one of the club's 6 senior XIs in the National or East leagues, and it is not unusual for any of our senior teams to have 9 or 10 players who started in Cartlon's junior teams.
Our current club captain Fraser Watts became the first Carlton junior to graduate from the Carlton Under 11s through to the full Scotland team in 1998, before going on to become his country's most capped player ever.
Our current 1st XI captain, Ali Evans, also grew up in Carlton juniors, and is a regular player in Scotland's team.
Our girl junior members are a key part of our growing women's section who were Scottish Cup and League winners in 2014.   Leigh Kasperek has earned more than 50 caps for Scotland women, has played for Western Australia and Essex, and is now a full international for New Zealand.

Carlton has been a driving force in the development of junior cricket in the East of Scotland in recent years.  Indeed, a commitment to junior cricket is now a pre-requisite for membership of the Cricket Scotland Leagues, with member clubs required to provide coaching and matches to develop junior cricketers – the life-blood of the game in Scotland in the decades to come.  Carlton 's age-group sides have all achieved success.  However, more important is the role of introducing children to cricket, ensuring they enjoy the game and benefit from quality instruction from Carlton's qualified coaching team. 
How to stay in touch
Junior team and training communication takes the form of email, Twitter (twitter.com/CarltonCricket) and web site updates.
For more general information about the club and to keep up to date with all the club news, keep an eye on the club website (www.carltoncc.co.uk). As well as general news it has all the club fixtures, scores, match reports and photos, as well as information about junior and club social events.
For more immediate updates, follow us on Twitter (twitter.com/CarltonCricket).  We use Twitter to keep everyone informed when the weather threatens to interfere with practice sessions or matches. You can find the Twitter feed on the club website homepage even if you're not a tweeter yourself.
For a full listing and contact details of all the committee members, please go to the Junior Section of the club website.
If you'd like to get in touch with us, you can always contact Siobhan (juniors@carltoncc.co.uk) or any member of the junior committee.
Quick Links
Junior and family subscriptions 2021 – how they work
If you would like any further details about the junior section at Carlton, please email juniors@carltoncc.co.uk.